One of the best Japanese YouTube channels is Sony's The First Take.
A channel that uploads videos of some of the best Japanese singers performing live in just one take. If they give a terrible performance (they never do!), that one-take performance goes up on YouTube. If they give a superb performance (they almost always do!), their fans cheer (they always do!).
One of this week's The First Take performances was one of the latter. A performance of ' Kisetsu Wa Tsugitsugi Shindeiku' by Hiromu Akita, the lead singer from Japanese rock band amazarashi.
A performance that was raw in its honesty, and one with just Akita accompanying himself on guitar. And one that was mysterious as, in his usual way, Hiromu Akita prefers to live in the shadows than out in the light.
'Kisetsu Wa Tsugitsugi Shindeiku', (in English 'The Seasons Die Out, One After Another'), of course, is the ending theme song for the anime series Tokyo Ghoul √A.
In its anime theme song form by amazarashi, the track is a pop rock song, with a pounding beat, and a dramatic piano and orchestral accompaniment.
In Hiromu Akita's The First Take performance 'Kisetsu Wa Tsugitsugi Shindeiku', the song features the same dramatic and emotionally-wrenching vocals, but this time stripped down to its absolute basics with just guitar accompaniment.
It is a special arrangement created especially for The First Take. An arrangement that serves to showcase those devastating lyrics, and the emotions behind them.
'Kisetsu Wa Tsugitsugi Shindeiku' was written, composed and arranged by Hiromu Akita. So it is only fitting he gave a solo live performance of the song for The First Take.
Watch him below.
You'll find commentary about other The First Take performances on Leo Sigh.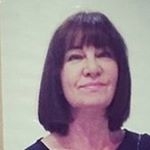 Latest posts by Michelle Topham
(see all)