According to an announcement this week from their agency Management 2sang, South Korean boy band Infinite members Lee Sung Yeol and Kim Myung Soo (aka Infinite's L) are starring in the upcoming MBC drama Accounting Firm (working title) together.
Although fellow band members and actors, Accounting Firm will be their first acting gig together.
Advertising
The business drama Accounting Firm (known as  회계법인 in Korea) will follow various people who work for an accounting company.
Lee Sung Yeol has been cast as Shim Hyung Woo, a director at the firm, while Kim Myung Soo is playing Jang Ho Woo, the only high school graduate working at the firm, and someone with a tragic family history.
The pair will star in the drama alongside Choi Min Soo, Yeonwoo, and Kim Nam Yee.
It will be Kim Myung Soo's first acting role since his discharge from his mandatory military service in August, 2022.
Before that, he played the main role of Sung Yi Gyum in Secret Royal Inspector and Hong Jo in Meow, the Secret Boy among several other roles.
Advertising
Meanwhile, Lee Sung Yeol completed his military service two years before his bandmate, and has since starred as Jung Woo Jin in the fantasy romance Time of Memory.
No word yet on when Accounting Firm will begin filming, but it is schedule to air sometime in the first half of this year.
Both Lee Sung Yeol and Kim Myung Soo joined Infinite in 2010, and have been with the boy band ever since.
Along with their now-four-used-to-be-five band mates, they have released six studio albums, two compilation albums, two live albums, six EPs and over 30 singles.
Like many young men in boy bands, however, it is likely they will both eventually move onto solo careers, or decide to pursue just an acting career.
As it stands at the moment, however, both Lee Sung Yeol and Kim Myung Soo are very successful with both Infinite and their acting careers, so there isn't any need for them to choose either over the other.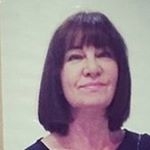 Latest posts by Michelle Topham
(see all)