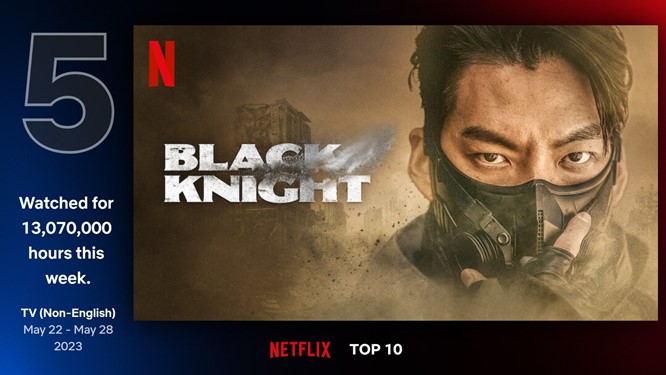 Black Knight continues to attract viewers three weeks after its premiere
The post-apocalyptic Korean drama Black Knight is continuing its popularity on Netflix with its third week in the Top 10, this week in the #5 spot.
According to official Netflix data, more than 13 million hours of Black Knight (called택배기사 in Korean) were watched between May 22nd and May 28th, 2023.
When you add in the 31,220,000 hours viewers watched the first week Black Knight was released, plus the 35,110,000 during its second week, that means in just the first three weeks since it came out, more than 79,400,000 hours of Black Knight have been watched so far.
The Kim Woo Bin-led drama has also made it into the Top 10 in most countries where Netflix is available.
According to Flix Patrol, the countries watching more hours of Black Knight than any other include France, Bangladesh, Czech Republic, Hungary, Hong Kong, Indonesia, Morocco, Malaysia, the Philippines, Thailand, Singapore, Turkey, and Vietnam with, as you might expect, South Korea watching more hours than any other country.
What is Black Knight?
The six-episode South Korean dystopian sci-fi drama stars Kim Woo Bin, Song Seung Heon, Kang Yoo Seok and Esom.
It takes place in a world where a comet has destroyed much of the world, and the survivors struggle every day to live on a massively environmentally damaged planet.
Leaving home requires wearing a gas mask, so the 1 percent of the world still alive uses delivery services run by "knights" to bring them the things they need to survive.
The drama is purely escapist fare with not much new in the sci-fi/post apocalyptic department, but is still a fun watch.
The acting is superb, the special effects and sets are phenomenal, and the story is well-written enough that all six 45-52 minute episodes shoot by really fast.
No wonder then that it has become one of Netflix's most popular Korean dramas of 2023 so far.
You can watch all six episodes of Black Knight on Netflix now. Check out the trailer below before you do to see if it seems like your cup of tea. It was definitely mine.
Do me a favor though and watch it in Korean with English subtitles as the English sub is nowhere near as good.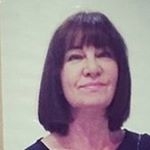 Latest posts by Michelle Topham
(see all)