K-drama Crash Course in Romance Episode 5 earned the highest number of viewers of the series so far last night, with Nielsen Korea reporting the tvN drama took 9.1 percent of the viewership in its time slot nationwide.
The show also earned 10.4 percent viewership in Seoul. Again placing it first in its time slot in the nation's capital.
That means Crash Course in Romance Episode 5 has massively climbed from its Episode 1 rating of just 4 percent nationwide, and 4.3% in Seoul, to more than double its viewership in just two weeks.
Then again, the drama is offering something quite a bit different than the usual same-old same-old Korean romantic comedies.
After all, not only are Crash Course in Romance stars Jeon Do Yeon and Jung Kyung Ho, at ages 49 and 39 years old, older than the typical leads in a K-drama, there is also a 10-year age gap between the actors, with the woman being the one who is older, rather than the usual man.
It probably doesn't hurt either that Jeon Do Yeon, while not hugely popular in Korea, is still one of the country's most respected actresses.
Or that, in recent years, Jung Kyung Ho has earned acclaim for his superb performances in dramas like Prison Playbook, Hospital Playlist and Life on Mars.
In other words, if you are looking for a Korean drama that is doing something different, you may want to check out Crash Course in Romance if you haven't already.
I have and, yes, it is superb.
Crash Course in Romance, by the way, tells the story of Nam Haeng Seon, a former national handball champion and now the mother of an adopted daughter, who is trying to get her into the class of celebrity math teacher Choi Chi Yeol.
A man who might be so successful he is known as the 'Trillion Won Man', but one who suffers from such severe stress, he has emotional problems and an eating disorder.
The two meet (properly) when  Choi Chi Yeol discovers the banchan restaurant Nam Haeng Seon owns makes not only delicious food, but food he can actually eat.
And then it's full-on laugh-out-loud funny, while at the same time touching, sweet, sad and heart-warming from there.
Oh, and yep, it will definitely make you cry.
Watch the Crash Course in Romance trailer below, then give it a chance. It is easily one of my favorite K-dramas in the last couple of years.
Crash Course in Romance is currently streaming on Netflix in some regions outside Korea.
Hopefully, it will be so popular, it will soon be streaming in many more.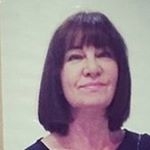 Latest posts by Michelle Topham
(see all)