The upcoming Korean movie Ditto got another trailer this weekend. A trailer that also revealed the Ditto premiere date as November 16th.
In other words, just a couple of weeks for fans of Ditto stars Yeo Jin-goo, Kim Hye-yoon, Cho Yi-hyun, Na In-woo and Bae In-hyu to have to wait before the romantic sci-fi drama premieres in Korea.
Ditto, by the way, is a remake of the movie of the same name directed by Kim Jung-Kwon and originally released in 2000.
The original film, just like the newest version of it, tells the story of two students — both studying in the same school but, until they speak over an old ham radio, not aware they are actually at the school more than two decades apart.
That small fact does not stop them communicating, or falling in love with each other though as, even if they communicate through an old radio while decades apart, their emotions are still real.
The just released Ditto trailer features a group of Korean students from both 1979 and 2000, and the romances they go through as they try to figure out how to make themselves happy in life.
Those five students are played by Yeo Jin-goo, who takes the role of Yong, an engineering student who confesses his love to Han Sol (Kim Hye-yoon), Mu Nee (Cho Yi-hyun)  — a freshman in the current day who has been in love for a long time, but is still afraid to confess her feelings, and Young Ji (Na In-woo), Mu Nee's friend and someone who isn't confronting their feelings either.
Meanwhile, there is also Eun Sung (Bae In-hyuk), Yong's best friend, and someone who tries to give the best relationship advice in order to ensure everyone ends up happy.
The new version of Ditto will be out on November 16th.
Until then, you can currently watch the 2000 version of Ditto free with commercials on Amazon Prime and Freevee.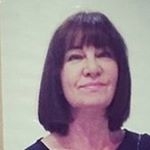 Latest posts by Michelle Topham
(see all)