Lies Hidden In My Garden, Episode 4 sees substantial rise in audience share
The Korean drama Lies Hidden In My Garden, Episode 4 aired on Genie TV and ENA last night and garnered the mystery thriller its highest ratings yet.
According to Nielsen Korea, the episode garnered 2.55 percent of the audience share nationwide, which is an increase of 0.61 percent over the drama's third episode.
Advertising
In Seoul, Lies Hidden In My Garden, Episode 4 earned an even higher 3.00 percent, which is up from the previous episode's 2.41 percent.
Both ratings placed the Kim Tae Hee and Lim Ji Yeon drama in 3rd place for the day on cable TV, behind tvN's Delightfully Deceitful, which grabbed the top spot.
Ratings for Lies Hidden In My Garden on Netflix
According to Netflix, the drama was also the 8th most-watched Non-English TV Show on the streaming platform for the period June 19th to June 25th, with more than 1.1 million views during that week.
Meanwhile, the drama is being rated a 7.9 out of 10 by international viewers on My Drama List, although users of the site that are watching the drama, enjoying it and commenting about it seem to be bemused as to why the rating is so low.
Lies Hidden In My Garden airs on Genie TV in South Korea, as well as every Monday and Tuesday on ENA at 22:00 (KST).
Advertising
For international viewers, the suspense thriller is streaming via Viki, Neflix, Amazon Prime Video and Hulu Japan depending on your location.
The 8-episode drama will head into its final half with the premiere of next week's episode, which airs on Monday, July 3rd, when you can expect things to get even more suspenseful and exciting.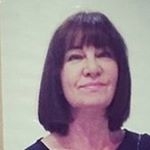 Latest posts by Michelle Topham
(see all)