Japanese Vocaloid and anison singer Mafumafu has released his latest single along with a very cool animated music video for the song.
Called 'Seishun Kippu' or '(Youth Ticket)', it is a track many anime fans will already have heard as, with its upbeat feel and light, fast-paced, high-energy vocals, it is also the Play It Cool, Guys opening theme song.
Mafumafu's 'Seishun Kippu' music video also gives that same feeling of being high-energy, as the animated male and female protagonists walk, run and even fly in and around trains and train station platforms.
The 'Seishun Kippu' music video, created by visual artist Tsuda, features a beautiful color palette of shades of blue and grey, accented by the lime-colored shoes the male protagonist wears. All of which adds to that feeling of being upbeat, light and chill.
Mafumafu himself recorded 'Seishun Kippu' before he went on his recently announced indefinite hiatus.
A hiatus the singer announced he would be taking due to health issues after his last live concerts in Tokyo back in June.
He does still plan on working with other artists on their music in both solo and group productions, but does not want to create his own music for the foreseeable future.
Considering Mafumafu has been recording and releasing music for more than 11 years, it is not surprising he is taking a break.
Watch Mafumafu's 'Seishun Kippu' music video below.
As for the Play It Cool, Guys anime series ( aka クールドジ男子 or Kūru Doji Danshi), it is based on the web series written and illustrated by Kokone Nata.
It has been produced by Studio Pierrot, directed by Chiaki Kon (Sekaiichi Hatsukoi), with scripts by Makoto Uezu (KonoSuba).
The anime is currently streaming via Crunchyroll.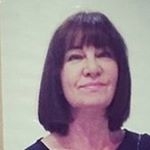 Latest posts by Michelle Topham
(see all)