My Dearest, Episode 12's audience returning after falling for Episode 11
I am happy to see the superb South Korean drama My Dearest, Episode 12 grabbing a substantial increase in ratings last night over its previous episode.
Especially as the first episode of Part 2, which aired on Friday night, earned ratings quite a bit lower than it should have considering how superb the K-drama is in every respect.
Advertising
According to Nielsen Korea, those ratings for My Dearest, Episode 12 were 9.3 percent nationwide, which is a nice increase of 1.6 percent over Episode 11's rating of 7.7 percent.
In Seoul, the ratings for Episode 12 saw a similar increase, with the MBC TV drama earning 9.5 percent of the audience share — up from Episode 11's rating of 7.5 percent, so a full 2.0 percent increase episode on episode.
Yay, eh?
My Dearest, Episode 12's rating increase even more admirable when you know this
Not only is My Dearest already rapidly heading back to its very high ratings for much of the drama's Part 1, it did so last night despite being up against two other also-superb dramas.
They are Strong Girl Nam Soon and The Escape of the Seven, both of which had episodes airing at some point in the same time slot as My Dearest, and one of which (Strong Girl Nam Soon) saw a big increase in its ratings last night as well.
Advertising
That My Dearest then managed to pull off a substantial increase in its own ratings only proves just how good the drama is in every respect.
As well as just how much fans are dying to know what happens next in the relationship between Lee Jang Hyun (superbly played by Namkoong Min) and Yoo Gil Chae (played by the ever-talented Ahn Eun Jin).
The next episode of My Dearest will air next Friday October 20th on MBC in South Korea at 21:50 (KST), with international viewers being able to watch it on Viki, where Episode 12 is already streaming.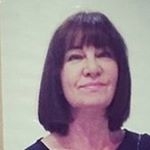 Latest posts by Michelle Topham
(see all)