My Dearest, Part 2, Episode 11 ratings fall quite drastically
When a K-drama decides to split up what should be one season into two parts, it often doesn't go as well for Part 2 as it did for Part 1.
Especially if there is a break of a few weeks or more between the two parts.
After all, drama viewers sometimes move onto a different drama in the meantime, or forget the second part of the drama they were watching has premiered.
Advertising
One of these scenarios may be the case when it comes to MBC drama My Dearest, Part 2, Episode 11, which experienced a large drop in its ratings last night when it premiered in South Korea.
An episode that released six weeks after Episode 10, and one that saw a fall in ratings both nationwide and in Seoul.
My Dearest, Episode 11 ratings nationwide and in Seoul
The ratings for the new episode of the MBC drama are now out via Nielsen Korea, and they are not as high as one might expect. Or hope for.
Especially considering the high ratings the drama was earning before it went on its six week break on September 2nd.
Nationwide, My Dearest, Episode 11 ratings were 7.70 percent, which is a big drop from the 12.20 percent rating Episode 10 earned, and quite far below Episodes 5 through 9 earned (8.40 percent to 10.60 percent).
Advertising
In Seoul, the ratings drop was similar with My Dearest, Episode 11 ratings down to 7.50 percent from Episode 10's 11.50 percent. That is a drop of 4.00 percent between the two episodes.
Let's see then if Episode 12 of the drama, which airs later on tonight, sees a similar ratings fall or if viewers realize the historical romance drama is back and tune in accordingly.
Hopefully they will, as it is still one of the best K-dramas of 2023.
My Dearest stars Namkoong Min, Ahn Eun Jin, Lee Hak Joo, Lee Da In, and Kim Yun Woo.
Part 2 of the drama started airing last night, and will air on MBC in Korea every Friday and Saturday at 21:50 (KST) through its 10 episode run.
Both Viki and Kocowa are streaming My Dearest for viewers outside Korea.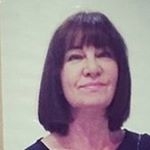 Latest posts by Michelle Topham
(see all)