One of Kim Dong Wook's two currently airing dramas My Perfect Stranger, Episode 10 aired last night in South Korea with its ratings holding steady.
Those ratings, according to Nielsen Korea, were 4. 6 percent of the nationwide audience, which is the same rating as the drama's previous episode.
In Seoul, the My Perfect Stranger, Episode 10 ratings were even better.
So much so, the episode's 5.2 percent audience share gave the drama its highest rating yet in Seoul.
With six more episodes to go, and the drama's murder mystery becoming even more intriguing, it is likely those ratings will probably rise further.
What are My Perfect Stranger, Episode 10 saying?
After My Perfect Stranger, Episode 10 aired in South Korea and began streaming outside the country, international viewers on My Drama List are still giving the drama a high 8.4 out of 10 rating.
Comments on the latest episode vary from one person commenting they thought the constant misdirection throughout the series would becoming annoying, but it isn't, to another saying this about the characters:
The characters in this drama are so well mapped out I feel like every character has some significance.

Nothing is feeling rushed.(The) Thriller and slice of life is blending so well.
With the romance also finally beginning to kick off in My Perfect Stranger, Episode 10 most people (other than the ones who don't like the female lead for no good reason) seem to be happy about it.
With six more episodes of the KBS2 drama then, it is likely international viewers will be sticking with the mystery murder drama.
As more about the murderer is revealed, chances are the ratings could also climb higher.
My Perfect Stranger airs every Monday and Tuesday on KBS2 in Korea at 21:50 (KST), with Viki and Kocowa streaming it outside the country.
You can watch My Perfect Stranger, Episode 10 now on any streaming service carrying it.
RELATED: What song is played at the end of the first episode of My Perfect Stranger and who sings it?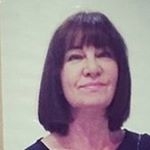 Latest posts by Michelle Topham
(see all)