Castaway Diva premieres on tvN on October 28th
The upcoming South Korean drama Castaway Diva is gearing up for its first episode on October 28th with new promo pieces coming out regularly.
The latest is a new Castaway Diva trailer (teaser) (watch below), which shows Seo Mok Ha (played by the superb Park Eun Bin) surviving on a desert island while dreaming of the day she escapes and becomes a music superstar.
Advertising
According to the drama's synopsis, that day is not too far ahead as Seo Mok Ha will soon be rescued and be able to get back into training and auditioning for the singing career she has always wanted.
The only problem is, after 15 years alone on an island with nothing but seagulls to keep her company, adjusting to the modern world will be a lot more difficult than Seo Mok Ha expects.
Even with that spectacular singing voice the Castaway Diva trailer hints that she owns.
What is Castaway Diva?
The upcoming tvN drama Castaway Diva stars Park Eun Bin, Chae Jong Hyeop, Kim Hyo Jin, and Cha Hak Yeon.
It tells the story of Seo Mok Ha, a young woman who is involved in an accident when she was in middle school on her way to a singing audition in Seoul, and thus ends up living on a desert island all alone.
Advertising
Fifteen years have now passed, but Mok Ha has not given up hope that she will eventually be rescued. She can then get back on track creating the superstar singing career she has always dreamed of.
The drama's previous promotion showed off the official Castaway Diva poster with an S.O.S. message created by Mok Ha, a strong girl who will never give up on her dream. (see poster below)
The new romantic comedy is due to air on tvN beginning on October 21st, with new episodes airing every Saturday and Sunday at 21:20 (KST) .
The 12-episode drama will also be available for international viewers via Netflix.
Watch the new Castaway Diva trailer below.
All I know is, the minute I saw Park Eun Bin hanging onto a cooler while being stared at by a seagull, I knew right away this drama was definitely for me.
How about you?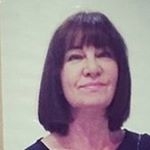 Latest posts by Michelle Topham
(see all)