There is a new Run Into You trailer out featuring the time traveler drama's main leads Kim Dong Wook and Jin Ki Joo that is quite intriguing.
The teaser trailer has Yoon Hae Joon (Kim Dong Wook) and Baek Yoon Young (Jin Ki Joo) apparently currently still in 2021, as Yoon Hae Joon gets out of a classic car and stands beside it waiting.
Soon, Baek Yoon Young arrives and begins to walk towards him while smiling.
The pair then get into the car and, as the word 'Launch' flashes across the trailer and bright lights turn on, sit waiting for… something?
Yep, your guess is as good as mine as to what this mean. It's interesting though, eh?
What is the plot of the K-drama Run Into You?
Run Into You (aka I Met You By Chance and 어쩌다 마주친, 그대 in Korea) tells the story of Yoon Hae Joon, the youngest news anchor to ever work at a broadcasting station, and one who takes his job very seriously.
At the same time, however, he is kind and well-liked.
Meanwhile, publishing company employee Baek Yoon Young wants to be a writer but is currently in a stressful job in the publishing world. Finding the stress sometimes difficult to bear, the young woman takes out her frustrations on her mother.
Not long after we meet the pair, Baek Yoon Young learns something disturbing that changes her life, right around the same time Yoon Hae Joon is trying to find the truth about a serial murderer.
In some sort of incidence we don't know about yet, Yoon Hae Joon and Baek Yoon Young are suddenly able to travel back in time to the year 1987.
There, while he plans on finding clues that will help him solve the serial killer case, she wants to stop her parents from getting married.
As they remain stuck in the past, believing themselves to be working on two different outcomes, they suddenly discover there is a connection between them.
Run Into You is Kim Dong Wook's third drama this year
Kim Dong Wook's role as Yoon Hae Joon is his first role since his appearances this year in Sh**ting Stars, and The King of Pigs, but is still his third drama series this year.
Both his previous appearances turned out to be in pretty high-rated dramas and, when you look at his past drama choices, two of a library of well-liked series — if you ignore 2011's I Believed in Men.
Possibly proving that, when it comes to drama series, Kim Dong Wook has a good eye for choosing projects that are interesting and well-written?
In other words, it is highly possible we can expect the same from his latest, Run Into You.
Watch the just-released Run Into You teaser trailer below. Now doesn't that look like fun?
Run Into You has been in production since April this year, with the drama due to premiere on January 4th, 2023.
And I am intrigued as, although I disliked one of his previous works The Guest, Kim Dong Wook's performance was one of the few bright spots in it.
If he brings that level of superior acting skills to this one, it very well could be a winner.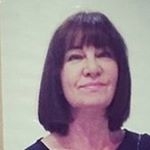 Latest posts by Michelle Topham
(see all)