Queen of Masks, Episode 14 claims its viewers back
Korean melodrama Queen of Masks only has two more episodes to air before it ends and, apparently, South Korean viewers are well aware of that fact as Queen of Masks, Episode 14 ratings increased over those of its previous episode.
According to Nielsen Korea, Queen of Masks, Episode 14 earned a 3.10 percent of the audience share nationwide on Tuesday night — the drama's highest nationwide rating yet.
In Seoul, Queen of Masks, Episode 14 also saw its highest rating of the entire drama series soaring from its previous episode's 2.67 percent to last night's 3.60 percent.
With only two episodes in the series left, that likely means the drama's ratings will increase again next week.
International audiences and Queen of Masks
Outside South Korea, Queen of Masks is being streamed via Viki where it is currently earning an 8.6 out of 10 rating.
Something that would be a high rating on most other similar sites, but not a particularly high rating for Viki where most dramas earn over a 9 out of 10.
Some viewers are commenting that, while the drama started out with promise, it devolved quickly into a mess while being populated by characters that are empty, idiotic and unbelievably stupid.
Others, however, are bemused as to why the rating is as low as it is, commenting that while the plot may be ridiculous, it is still an entertaining drama.
Over on My Drama List, however, Queen of Masks is faring worse with viewers currently rating it a 7.5 out of 10 (a low score, even for users of that site).
Even there, though, while viewers complaints range from the drama being too long (ie: the plot is deserving of a 10 or 12-episode drama at best) to the plot being ridiculous, those who are still watching the drama seem to be obsessed with its plot and its crazy characters.
In other words, if you are a viewer that stuck with it instead of dropping Queen of Masks in the first few episodes, the melodrama definitely seems to be offering a good payoff for you.
If you missed the latest episode of the almost-concluded drama, you can watch Queen of Masks, Episode 14 outside South Korea now via Viki.
The final two episodes of Queen of Masks will then air on Channel A in South Korea next Monday and Tuesday at 22:30 (KST), followed by the episodes streaming on Viki around the same time.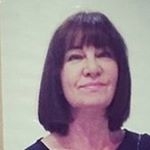 Latest posts by Michelle Topham
(see all)