The new South Korean horror drama Revenant kicked off its first episode on a promising note in the ratings on Friday night, but Saturday night's episode seems to show viewers may already be hooked. And may even be telling their friends.
That is because the ratings are out for last night's airing of Revenant, Episode 2 and they are solid.
According to Nielsen Korea, Revenant, Episode 2 earned a 10.0 percent audience share nationwide, which is up slightly (.10 percent) from ratings for its first episode.
Advertising
In Seoul, the ratings for Episode 2 remained the same as the drama's ratings for its first episode.
As Korean dramas often see a ratings fall after Episode 1 airs and viewers realize it isn't their thing, any drama with solid ratings for its second episode usually means that bodes well for its performance going forward.
This is even more likely when a second episode airs on a Saturday night.
Those Revenant, Episode 2 ratings also mean the Kim Tae Ri-led drama was in second place for the day, both nationwide and in Seoul.
As for international viewers of Revenant, the drama is currently ranked with an 8.2 out of 10 on My Drama List, which usually means viewers are generally happy/interested with how a drama is progressing.
Where and when is Revenant airing?
Advertising
The 12-episode mystery horror drama Revenant was written by Kim Eun Hee (Kingdom) and stars Kim Tae Ri, Oh Jung Se and Hong Kyung.
It tells the story of a woman who is possessed by a demon and a folklore professor who can see that demon.
The pair collaborate in an effort to figure out who is responsible for a spate of strange deaths in the area, and are soon joined in their investigations by a police lieutenant from the Violent Crime Investigation Unit.
In South Korea, Revenant airs every Friday and Saturday night at at 22:00 (KST) on SBS TV.
Outside South Korea, Disney Plus is streaming the 12-episode drama for viewers in select regions.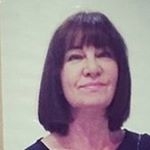 Latest posts by Michelle Topham
(see all)