There is excellent news for Sword Art Online fans today as a new anime based on the Sword Art Online: Progressive light novel series is being developed.
The announcement came right on the heels of the finale of the Sword Art Online: Alicization — War of Underworld anime series this week.
It also arrived with a teaser trailer for the upcoming anime and a gorgeous key visual.
Sword Art Online: Progressive is a side story based on Kirito and Asuna's journey through the floating Aincrad steel castle as they work together to beat every level.
It is very much a story that concentrates on the pair's developing relationship, although the way they meet in Progressive is different than how it happened in the original SAO anime series.
Advertising
This being pretty early in the development process it seems, the Sword Art Online: Progressive trailer is also just a peek, with only a few seconds of footage showing Asuna standing outside a large store saying "November 6th, 2022. That was the day when it all began".
November 6th, 2022, of course, was the day the original SAO game went online.
The Japanese release of Reki Kawahara's Sword Art Online: Progressive novels first kicked off in 2012. The English versions of the light novels are currently being published by Yen Press, along with manga adaptations.
RELATED: How to watch Sword Art Online in the right order
Meanwhile, with Progressive generally being very popular with SAO fans, the Internet is now abuzz with what kind of anime this will be and if it will make us love Kirito and Asuna even more.
Watch the just released Sword Art Online: Progressive trailer, and keep your fingers crossed we won't have to wait too long for this latest story.
You can currently watch the entire Sword Art Online series of shows on Crunchyroll if it's available in your region. It's not in mine.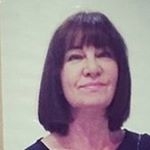 Latest posts by Michelle Topham
(see all)