Taxi Driver Season 3 confirmed after Season 2 a big hit
In a surprise to no-one, the hit Korean drama series Taxi Driver has just been confirmed to be getting a Season 3.
The most popular K-drama in 2023 so far got confirmation of Taxi Driver Season 3 right after the Season 2 series finale aired in South Korea last night.
The production team of the revenge drama announced they would be beginning negotiations with the director, screenwriter and actors.
An announcement of a potential premiere date, director and main cast will be given as soon as details have been nailed down.
Taxi Driver Season 3 confirmed but will all main cast return?
It is likely most if not all main actors will return for Taxi Driver Season 3.
After all, who would want to miss an opportunity to star in one of South Korea's most popular dramas once again, eh?
Case in point, the first season of Taxi Driver premiered in April, 2021 with the second season beginning to air in mid-February this year.
At that point, every main actor from Season 1 of the hit crime drama returned for Season 2 except for Esom who already had prior commitments for other acting projects.
Who knows, maybe we will see her back for Taxi Driver, Season 3?
After all, she played one of the most popular characters in the first season, and stranger things have happened in Korean dramas, right?
Taxi Driver, Season 2 starred Lee Je Hoon, Kim Eui Sung, Pyo Ye Jin, Jang Hyuk Jin, and Bae Yoo Ram, with Shin Jae Ha joining the main cast as new driver On Ha Jun.
We will keep you posted here on Leo Sigh as soon as the main cast is announced for Taxi Driver, Season 3.
Until then, if you missed the first two seasons, they are still streaming via Viki. If you enjoy a superb action drama with likeable characters, I suggest you don't miss it.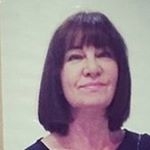 Latest posts by Michelle Topham
(see all)