SPOILER BELOW THE VIDEO — don't read the last couple of paragraphs if you don't want to know
The upcoming Korean melodrama The Interest of Love has just received a Netflix trailer and if you enjoy an extremely dramatic love story, looking at the trailer this one may just be it.
The Interest of Love trailer shows Ha Sang Soo (played by Yoo Yeon Seok), a high-level bank employee who has spent much of his life concentrating on his career and not on falling in love.
But now he is finding himself falling in love with fourth-year chief bank teller Ahn Soo Young (played by Moon Ga Young). Someone who believes love is too unstable as, like a castle built on sand, it can disintegrate at any moment.
Mr. Ha, however, realizes he is unable to control his feelings. Even though he is falling in love with someone he probably shouldn't care about.
Meanwhile, not shown in The Interest of Love trailer are the drama's two other leads characters.
Park Mi Kyung (Geum Sae Rok), a wealthy woman who is used to always getting her way, and Jung Jong Hyun (Jung Ga Ram), a bank security guard, whose dream is to become a police officer but who keeps falling the exam.
The Interest of Love follows all four of them as they each begin to understand the real meaning of love.
The Netflix romantic melodrama is based on the book by Lee Hyeok Jin, and will premiere on the streaming service on December 21st. After that, new episodes of the 16-episode K-drama will come out every Wednesday and Thursday.
Watch the just-released The Interest of Love trailer below. Now doesn't that kind of all-consuming love make your heart hurt?
SPOILER — As is being talked about all over social media, if you don't like a K-drama where the two main leads don't end up together (I don't), you may want to hold off on watching The Interest of Love until all 16 episodes have been released, and we get to see who ends up with who.
That is because, in the book, Ha Sang Soo does not end up with Ahn Soo Young, but instead ends up with the second female lead Park Mi Kyung, while Ahn Soo Young and Jung Jong Hyun end up alone.
As endings are changed in K-dramas all the time, though, that may also be the case here. In which case, sit tight until the entire K-drama has been released and then watch it if the ending goes your (and my) way.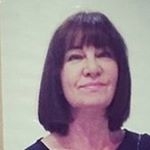 Latest posts by Michelle Topham
(see all)