Episode 8 of the Korean crime thriller The Killing Vote aired last night in South Korea, with the drama returning to its all-time high rating nationwide, as well as earning its highest ever rating in Seoul.
New numbers via Nielsen Korea show The Killing Vote, Episode 8 earned 4.1 percent nationwide. The drama's all-time high rating, and one it has already achieved for Episodes 1, 3 and 4.
In Seoul, The Killing Vote, Episode 8 performed even better grabbing 4.4 percent of the audience share, which is a large increase from Episode 7's 3.1 percent.
As the drama now heads into its final half with such strong numbers, it is also very likely we will see increasing ratings going forward.
International viewers also still enjoying The Killing Vote
If the ratings being given on various sites are anything to go by, international viewers also still seem to be enjoying the SBS drama.
Over on Amazon Prime Video, where the Korean drama is streaming for international audiences, The Killing Vote is currently rated with a 4.5 out of 5 stars.
Viewers using IMDB, however, are voting it a much lower 7.8 out of 10.
But, with all the recent boycotts against Korean dramas by Arab trolls who manipulated ratings on IMDB to massively lower particular dramas' scores, thus making the website less trustworthy, it is difficult to tell if that rating is warranted or just manipulated by a group of disgruntled people who are not even watching the drama.
Especially as The Killing Vote viewers on My Drama List are also rating the thriller a high (for that website) 8.3 out of 10.
The Killing Vote stars Park Hae Jin, Park Sung Woong, and Lim Ji Yeon.
The drama airs every Thursday on SBS TV  in South Korea at 21:00 (KST), with its next episode premiering on September 21st.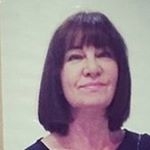 Latest posts by Michelle Topham
(see all)