The Korean family drama The Real Has Come, Episode 50 aired last night in South Korea, with the 50-episode drama earning huge ratings and with the series finale keeping its crown as the #1 show for Sunday still intact.
According to Nielsen Korea figures, The Real Has Come, Episode 50 grabbed 22.9 percent of the audience nationwide, which is up from its previous episode's 20.9 percent and consistent with most of the drama's ratings throughout its run.
In Seoul, The Real Has Come, Episode 50 earned 20.4 percent of the audience, an increase of its previous episode's 19.1 percent.
Both ratings give the KBS2 show an average rating per episode of 20.5 percent nationwide, and 19.00 percent in Seoul.
Big numbers for a 50-episode weekend drama, and numbers the entire staff and crew should be very pleased to earn.
What is The Real Has Come and where to watch?
The excellent KBS2 weekend drama The Real Has Come stars Baek Jin Hee, Ahn Jae Hyun, Cha Joo Young, and Jung Eui Jae.
It tells the story of single and pregnant Korean language instructor Oh Yeon Doo (Bake Jin Hee), who agrees upon a marriage contract with obstetrician and gynecologist Gong Tae Kyung (Ahn Jae Hyun), a man who doesn't want to get married but is under family pressure to do so.
Of course, like all long Korean weekend dramas, the melodrama escalates from there.
International audiences can now watch the entire 50-episode drama via Viki and Kocowa.
If you haven't yet, I highly recommend it as I was the one who dropped it after Episode 3, then went back to it and almost immediately became hooked.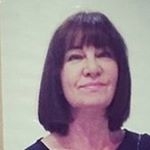 Latest posts by Michelle Topham
(see all)