Fans of the The Titan's Bride anime will be thrilled this week to learn the fantasy boys-love anime short series is finally getting an English dub.
That is because brand new studio New York-based Ascendent Animation has acquired rights to the anime short of ITKZ's boys-love manga Kyojinzoku no Hanayome (aka The Titan's Bride), and has already announced they are authorizing an English dub of the series.
Advertising
The dub will be produced in partnership with parent company Coolmic, WWWaveCorp, and Suiseisha, with Ascendent Animation President and COO, Kiba Walker writing the script and directing the English dub.
This will be the second time Ascendent Animation has produced an English dub of an anime series after their first successful project Ishida and Asakura last year.
The Titan's Bride anime series premiered on Tokyo MX on July 5th.
In the original Japanese series, protagonist Kōichi Mizuki was voiced by Kento Itō (The Idolm@ster SideM), while Caius Lao Bistail, the prince of Tildant, was played by Yūki Ono (Moriarty the Patriot).
The Titan's Bride was directed by Rei Ishikura (JimiHen—!! ~Jimiko o Kaechaū Jun Isei Kōyū~), with Eeyo Kurosaki (Overflow) as script writer. Shinichi Yoshikawa designed the characters.
Advertising
No word yet, of course, when The Titan's Bride English dub will be released or where, but that it is now on its way will be enough for many.
Until then, subscribe to Ascendent Animation's YouTube channel for trailers, excerpts of upcoming series including The Titan's Bride English dub, and news.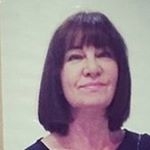 Latest posts by Michelle Topham
(see all)