There is a new anime series releasing next year based on the light novel Tsuki ga Michibiku Isekai Douchuu written by Kei Azumi and illustrated by Matsumoto Mitsuakia and, if the trailer is anything to go by, it looks like a lot of fun.
The anime is to be called TSUKIMICHI — Moonlit Fantasy (aka En Route in an Alternate World Guided by the Moon) and will be directed by Shinji Ishihira (Talentless Nana, Fairy Tail).
Kenta Ihara (Shachibato! President, It's Time for Battle!, The Hidden Dungeon Only I Can Enter) will be responsible for series composition, with character designs by Yukie Suzuki (Fight League: Gear Gadget Generators).
Natsuki Hanae (Demon Slayer: Kimetsu no Yaiba) is playing protagonist Makoto Misumi, with Akari Kito (Demon Slayer) as Mio and Ayane Sakura (Black Clover) as Tomoe, Makoto's two followers.
Followers who both look human but, in reality, are not. (article cont. below…)
The storyline of TSUKIMICHI: Moonlit Fantasy
The fantasy series will follow Makoto Misumi, a high school student who is suddenly summoned to an alternate world by a goddess who wants him to become a hero.
The problem arises when she decides he is "too ugly" to be a hero, and so banishes him to the wilderness. Once there, however, Makoto suddenly discovers he has magical powers and is superb in combat.
Powers much stronger than many other people in the world, and combat skills that are difficult to beat.
The just-released TSUKIMICHI — Moonlit Fantasy trailer shows just how powerful Makoto and his followers Mio and Tomoe are in battle and how simple it seems for them to kick some major ass.
TSUKIMICHI -Moonlit Fantasy is due for release some time in 2021. Meanwhile, you can keep-up-to-date on future news on the anime's official website, and watch the trailer below.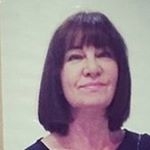 Latest posts by Michelle Topham
(see all)