While King the Land is currently one of the best Korean dramas streaming on Netflix at the moment, Episode 8 particularly stood out due to that ending scene.
You know, the one where Gu Won and Sa Rang (played by Lee Junho and YoonA) are in the empty restaurant where he is cooking for her, one of the dishes he is making ignites, the sprinklers turn on, a glass gets smashed and the entire event culminates in Gu Won and Sa Rang kissing.
Advertising
Well, Junho and YoonA kissing, but you know what I mean.
One of the best kisses in K-drama world, I might add as the build up to it was so perfect.
The build up to the King the Land kiss
Everything about the build up to the King the Land kiss shows off a perfectly-written, beautifully acted, gorgeously filmed scene.
The way Gu Won deliberately ignites the pan, followed by Sa Rang screaming and dropping her glass, the sprinklers kicking off and Gu Won rushing to pick up Sa Rang and deposit her on the counter so she isn't hurt by the glass.
And then, of course, the way he calmly looks into her eyes, everything slows to the speed of a water drop as she looks back, and then he slowly moves in for the kiss.
Advertising
Before whispering "Do I have permission?", cupping her head with his hand, and then pulling her in to be kissed.
Every single millisecond of that scene is perfect.
The way he moves, the way she responds, the way the camera pans in as far as it can go, the way it slides slowly to follow his hand as he moves to hold her.
And, of course, the way the kiss goes on and on as the water slowly continues to fall, and then as he pulls back and shivers slightly as he looks into her eyes.
Before beginning to kiss her again, as her hand moves around his neck followed by her arms wrapping around him and pulling him towards her.
The entire scene is almost 3 minutes in length, beautifully acted and filmed throughout every second of it, and a standout from a Korean drama that is already a standout in every respect.
Watch Junho and YoonA kiss in King the Land, Episode 8 in the Netflix video below.
And, like quite a number of King the Land fans apparently, you can watch it again and again and luxuriate in just how lovely that long-awaited kiss finally turned out to be.
And then head to Netflix to watch the superb rom com — again and again and again.
RELATED: King the Land still in the Top 10 Most-Watched Shows on Netflix, and back up from Sunday's #7 to #3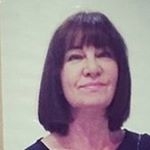 Latest posts by Michelle Topham
(see all)