The new KBS2 comedy drama The Matchmakers kicks off on October 30th with Rowoon and Cho Yi Hyun in the starring roles.
The drama tells the story of two widows, Shim Jung Woo (Rowoon) a man who was marrying a princess until she suddenly died, and Jung Soon Deok (Cho Yi Hyun) whose now late-husband was the son of a high-ranking official.
Both are in a situation where they cannot easily remarry, so they decide to get together as "matchmakers" in an attempt to help people whose older ages are creeping up on them, but who would love to get married.
Advertising
If they could only find the right person.
The Matchmakers is another historical drama for Rowoon, who also starred in The King's Affection, but in this case it is as much comedy as it is drama.
Why did Rowoon decide to accept the role in The Matchmakers, and what made him want to do comedy?
In a recent written interview released by the South Korean actor, Rowoon explains.
Why did Rowoon decide to star in The Matchmakers?
Rowoon's role as Shim Jung Woo, an extremely intelligent and powerful man with strict morals, is his first major role in a mainstream comedy.
Advertising
It is the type of role the 27-year-old actor has wanted to try for a while, as he explained, he wanted his next role to be something that was a challenge:
I wanted to try my hand at the comedy genre.

However, I actually think the comedy genre is the most difficult. It is a genre I've always wanted to try, but I am also starting from the unexpected.
A great way to start, I would say, as it leaves an actor open to portray a role the way he feels as though it should be portrayed.
Even when the role has comedy elements.
Rowoon went on to say, while he did look for things that may be the same about himself and Shim Jung Woo, in reality he had already decided how he would portray the man, and wanted him to be a completely different person than himself.
I think Shim Jung Woo is a character who could be seen as rude, because he is so child-like and so honest.

There are also situations where his words and actions are due to Joseon times being completely different from the modern day, so I try to express those situations in a way that does not seem hateful, but instead is just a difference in culture.
Of course, filming any kind of drama is not just about the characters or the plot, but also about the filming situation and the people an actor acts with on set.
Rowoon, however, is thrilled to have been able to act alongside female lead Cho Yi Hyun (who plays Jung Soon Deok), and was especially happy as, when he met her, she seemed just like the Jung Soon Deok he had seen in his head while reading the script.
RELATED: Cho Yi Hyun looks stunning in new stills from The Matchmakers
He also commented on Cho Yi Hyun's acting skills, calling her his "senior" and saying he had always wanted to act with her.
She is an actor with many facets, and I'm honored to have this opportunity to work with her.
Like with any drama filmed in South Korea during the country's always-hot summers, filming The Matchmakers, especially in full Joseon costume, was also sometimes a challenge.
As Rowoon admitted, though:
In the beginning, filming was often done in hot weather, but as I gained experience, I think I learned a little bit about how to beat the heat.
He also mentioned that having filmed a Joseon drama during hot weather before with his role in The King's Affection, he felt a little more equipped than he might have been otherwise.
The Matchmakers is Rowoon's first role since the actor/singer announced his career priorities had changed
The Matchmakers (aka혼례대첩 in South Korea) is the first drama Rowoon will star in since the South Korean actor announced he would be halting activities with his boy band SF9, and concentrating on his acting career going forward.
Not really a surprise, of course, since his work in the ongoing Netflix drama Destined with You alongside Jo Bo Ah, and his previous roles in The King's Affection and Tomorrow were so well-received by fans and critics alike.
The upcoming KBS2 drama The Matchmakers is scheduled to premiere on October 30th, and will then air every Monday and Tuesday at 21:45 (KST) through December 19th.
Outside Korea, international viewers can watch the new Rowoon/Cho Yi Hyun-led drama via Viki. (A pity it won't be on Netflix, as it would have received a much larger international audience)
Now, let's see how well Rowoon does in it but, based on the actor's previous performances, I would say this one looks like it could be another of the top dramas of 2023, as well as a load of fun.
Check out The Matchmakers trailer (sorry, in Korean) below.
Yeah, our boy looks like this role was made for him, doesn't he?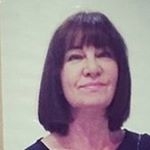 Latest posts by Michelle Topham
(see all)