With the SBS drama The Killing Vote seemingly proving dramas airing once a week do not perform as well as those that do not, it appears the new MBC drama A Good Day to Be a Dog is also now experiencing the same ratings decline.
Not a big shock for those viewers watching the drama.
Many of whom are already irritated they will have to wait until January 3rd for this 14-episode drama to end, and with some saying they will just wait until January to begin watching it.
Advertising
With the ratings now in from Nielsen Korea, that drop many of us predicted when it was announced A Good Day to Be a Dog would only be airing once a week may already be here, with A Good Day to Be a Dog, Episode 3 earning its lowest rating yet last night in South Korea.
A quite low rating compared to its previous episode as well.
A Good Day to Be a Dog, Episode 3 sees almost 1 percent drop in rating
The new figures out this morning from Nielsen Korea show A Good Day to Be a Dog, Episode 3 only taking 1.9 percent of the audience share nationwide, placing it in a lowly 29th place on public TV for the day.
That rating is also down from its previous highest ever rating of 2.8 percent, and by almost a 1 percent drop.
It is a drop that is likely due to two episodes of A Good Day to Be a Dog airing last Wednesday when the drama premiered getting viewers' hopes up, only to be dashed when they realized committing to the drama means they are in for the long slog.
Advertising
Something that is a shame as the premise is cute, and the drama does star the excellent cast of Park Gyu Young, Cha Eun Woo, and Lee Hyun Woo, one of whom (Cha Eun Woo) as a member of the boy band Astro is an actual idol.
As we all know, idols usually bring in the crowds but it seems not in this case. Yet.
The next episode of A Good Day to Be a Dog then will not be airing until Wednesday, October 25th when it will show up on MBC at 21:00 (KST), and on Viki for international viewers soon after.
I have a feeling, unfortunately, it may have lost even more of its audience by then.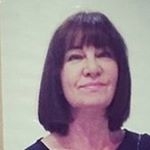 Latest posts by Michelle Topham
(see all)