Destined with You went out with a bang on Netflix
With the 16-episode romantic comedy K-drama Destined with You ending last week, it isn't a surprise the drama also ended up ranking high on the Netflix Most-Watched Non-English TV Shows chart for the week of October 9th through October 15th, 2023.
After all, folks always want to see how a K-drama romance finally works out and, in the case of Destined with You's Rowoon and Jo Bo Ah, most seemed to be pretty happy with the outcome.
So happy that those viewers kept Destined with You on the Most-Watched Non-English TV Shows list on Netflix for the 8th week in a row.
Advertising
This time in the 8th most-watched spot, which is a one-spot drop from the previous week.
According to Netflix, during those eight weeks, Destined with You has been viewed for 28.9 million hours, and also earned 1.7 million views last week.
Ratings for Destined with You in South Korea
Surprisingly, in South Korea, the JTBC drama struggled for ratings throughout its run, earning an average of just 2.61 percent of the audience share throughout its run.
Its highest rating was 3.12 percent for its final episode, and its lowest 2.00 percent for its third. (I think that was around the same time I dropped it?)
Thankfully, however, as the drama has performed so well on Netflix, the cast and crew shouldn't be as disappointed as they might have been otherwise.
Advertising
For those of you who have not yet watched it, all 16 episodes of Destined with You are streaming now on Netflix.
Why not head over there and add to its viewing hours?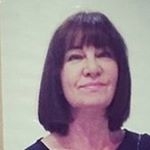 Latest posts by Michelle Topham
(see all)