Iconic hip hop band Beastie Boys may have officially disbanded after founding member of the group Adam "MCA" Yauch died of cancer in 2012, but that is not stopping the remaining two members still giving fans what they want.
A new photo book — Beastie Boys Book — back in January this year, followed by a Beastie Boys documentary — Beastie Boys Story — directed by Spike Jonze and now a 20-song greatest hits compilation release.
The new collection includes all the best Beastie Boys songs and will come in both a CD release and a two-LP vinyl set.
Some of our favorites on the release include 'Fight For Your Right', 'No Sleep Till Brooklyn' , 'Don't Play No Game That I Can't Win' and 'Jimmy James'.
Simply called Beastie Boys Music — get it, 'Book, Story, Music? — the album, and the third part of the trio, will be released on October 23rd via Universal Music.
Pre-orders are already being accepted on the lads' official website.
Here in Europe, the price will be 18,99€ plus shipping for the CD and 26,99€ for the 2-LP vinyl set.
Check out the full tracklist below, and get your pre-order in early as this one is likely to be a hit.
Particularly when you consider Beastie Boys Book made it to the #1 spot on The New York Times Best Sellers List, and Beastie Boys Story is currently up for five Emmy Awards.
CD/Digital
So What'Cha Want
Paul Revere
Shake Your Rump
Make Some Noise
Sure Shot
Intergalactic
Ch-Check It Out
Fight For Your Right
Pass The Mic
Don't Play No Game That I Can't Win
Body Movin'
Sabotage
Hold It Now, Hit It
Shadrach
Root Down
Brass Monkey
Get It Together
Jimmy James
Hey Ladies
No Sleep Till Brooklyn
2 LP vinyl set
Side A
Fight For Your Right
Brass Monkey
No Sleep Till Brooklyn
Paul Revere
Hold It Now, Hit It
Side B
Shake Your Rump
Shadrach
Hey Ladies
Pass The Mic
So What'Cha Want
Side C
Jimmy James
Sure Shot
Root Down
Sabotage
Get It Together
Side D
Body Movin'
Intergalactic
Ch-Check It Out
Make Some Noise
Don't Play No Game That I Can't Win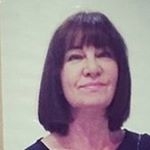 Latest posts by Michelle Topham
(see all)