Did Bo Ra! Deborah, Ep 4 prove the rom com has found its audience?
Up until last night's episode ofthe ENA drama Bo Rah! Deborah, it appeared the Korean rom com drama might not see much of an increase in viewers in South Korea as each new episode released.
But, with the premiere of Bo Ra! Deborah, Episode 4 last night, it appears the Yoo In Na-led rom com might just have finally found its footing.
Advertising
And, hopefully, its audience.
That is because Bo Ra! Deborah, Episode 4 earned its highest ratings so far nationwide in Korea yesterday, climbing from its opening episode's audience percentage of 0.66 percent to last night's 0.84.
A jump of almost .20 percent or, more importantly, an audience increase of over 30 percent since Episode 1 aired on April 12th.
Sure, the drama still has a small audience (and I have no idea why, as it really is a solid, funny romantic comedy with superb performances from all three leads and a fun plot).
But if future episodes of Bo Ra! Deborah continue to see an audience increase like that, the Korean rom com may just end up becoming quite popular.
Advertising
Bo Ra! Deborah, known as True to Love outside Korea, stars the aforementioned Yoo In Na as "Deborah" a relationship coach, Yoon Hyun Min as Lee Soo Hyuk a publishing planner, and Joo Sang Wook as Han Sang Jin, a publisher and Soo Hyuk's best friend.
The drama airs in Korea every Wednesday and Thursday on ENA.
Amazon Prime Video is streaming it in some regions for viewers outside Korea, with episodes showing up right after they air in Korea.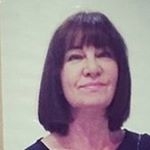 Latest posts by Michelle Topham
(see all)