A new Chisato Nishikigi character trailer has been released to promote the upcoming TV anime Lycoris Recoil and, boy, is it endearing.
Especially if you love a sweet, cute and high-energy waifu, as Chisato Nishikigi, with her warm smile and happy-go-lucky personality, definitely looks like she may just fit the bill.
The trailer introduces Riko Ricko Cafe staff member Chisato, as well as her voice actress Chika Anzai (Chise in SSSS. Dynazenon), and reminds us just why Lyrcoris Recoil, with its beautifully designed characters, is on many of our 'Must See Anime' lists for the Summer 2022 season.
Look out for three other Lycoris Recoil trailers featuring equally adorable characters to be released in the next few weeks as well.
RELATED: Adorable new Lycoris Recoil trailer shows off cute main characters and their equally fabulous voice actors
The anime itself follows Chisato and fellow cafe staff member Takina Inoue as they serve customers with delicious drinks and snacks, while also taking care of weirder things like offering help to stop a zombie infestation.
Lycoris Recoil is being directed by Shingo Adachi (Chief Animation Director of Sword Art Online), with character designs by Muru Imigi (This Art Club Has a Problem!), and series composition by Asaura (Ben-To).
A-1 Pictures (The Seven Deadly Sins, Sword Art Online) is in charge of anime production.
Lycoris Recoil is scheduled to premiere in July, 2022.
Watch the just released Chisato Nishikigi character trailer below, and you'll get a quick but effective idea of just how cute the anime is likely to be.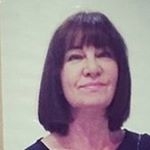 Latest posts by Michelle Topham
(see all)