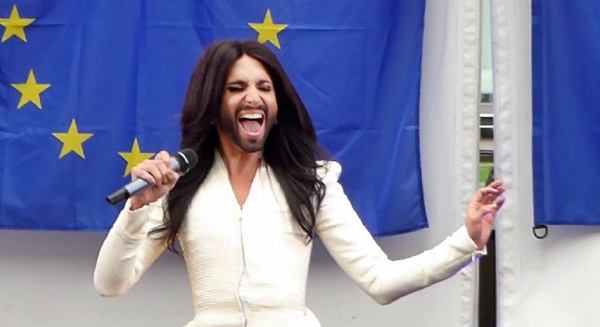 Well, it looks like my favorite girl, Conchita Wurst, was a smash hit at the EU Parliament today, at least if comments from politicians, the news media and fans are anything to go by — and, of course, the knock-out performance videos that I'll get to in a minute.
Conchita's visit to the EU Parliament began with a press conference, where she answered questions from representatives of various European news media. This was then followed with a short autograph session, a speech in front of the audience outside the EU Parliament building, which went down very well and she delivered beautifully, and her actual singing performance.
As for her performance, I said yesterday if she had 'Superstar' locked into her head when she went on stage she would be just that. Looks to me as though she had 'Mega-star' shoved up in there instead, as from the minute she appeared on stage she was poised, confident and absolutely going to deliver.
And deliver she did. Her rendition of 'Rise Like a Phoenix' was beautiful, and during 'Unchain My Heart' it was obvious from the energy flooding from her she knew she was giving one of the best performances she's given of that song.
As for her stage presence, it was star quality and, yes, perfect. Just a gorgeous performance and one she should be rightfully proud of.
Overall, a wonderful day at the EU Parliament for Conchita Wurst and one that, I believe, has moved her a little bit closer to her dream of one day living in a world where tolerance and respect is the norm.
Good job, you!
Advertising
*** My comments on her actual speech are here.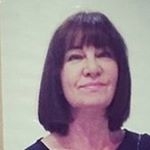 Latest posts by Michelle Topham
(see all)