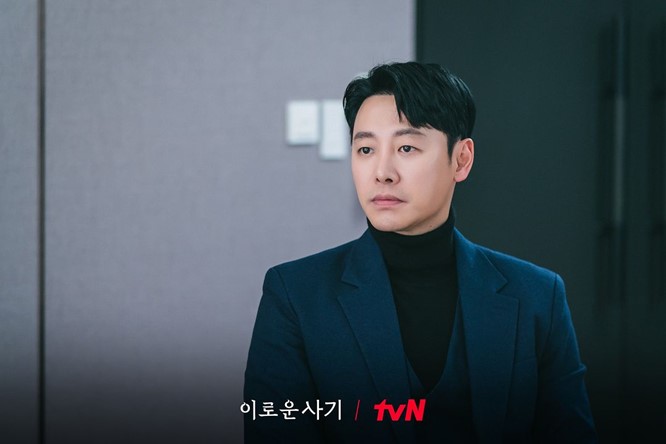 The Kim Dong Wook, Chun Woo Hee-led drama Delightfully Deceitful, Episode 7, aired on tvN in South Korea last night with lower ratings than its previous episode.
Those ratings via figures from Nielsen Korea show Delightfully Deceitful, Episode 7 earning 3.51 percent of the audience share, which is a decrease of 0.52 percent over its previous episode.
In Seoul, numbers were slightly higher with the drama garnering 3.94 percent of the audience, down 0.57 percent from the drama's sixth episode.
Even so, Delightfully Deceitful, Episode 7 ranked in first place as the most-watched show on cable TV for the day, and in a strong position as it heads into its half-way point later on tonight.
Ratings for Delightfully Deceitful from viewers outside Korea
While Delightfully Deceitful is still not generally available outside South Korea, some international viewers are watching the comedy revenge drama and rating it via sites like My Drama List.
Those viewers are currently rating the tvN drama an 8.2 out of 10, which is an increase of .10 compared to what the drama had been rated at for its first five episodes.
Comments about Delightfully Deceitful a are also consistently very positive.
Viewers are currently complimenting the performances of Chun Woo Hee and Kim Dong Wook, the chemistry between the two, and the "tight" and interesting writing from screenwriter Han Woo Joo.
Several have also mentioned the drama should be getting much higher viewer numbers than it has been over its seven episode run.
The next episode of Delightfully Deceitful, the halfway point of the drama, airs later on tonight on tvN in South Korea at 20:50 (KST).
The episode will also stream via TVING, and on U-Next in Japan.
Now re-watch one of the memorable scenes from last night's Delightfully Deceitful, Episode 7 via tvN drama below. Because, damn, Chun Woo Hee and Kim Dong Wook work well together, don't they?
I am a Brit-American journalist, former radio DJ at 97X WOXY, and Founder/CEO of Leo Sigh. I'm also obsessed with music, anime, manga, and K-dramas. Help!