With a list of several hundred anime series to get through, and more added to my list every week, I am coming across some absolute gems recently.
Gems like the 2020 seinen anime Sing "Yesterday" for Me (aka Yesterday wo Utatte), which I binge-watched this week as I loved the matter-of-fact feel of the series and its characters so much.
In particular, though, apathetic protagonist Rikuo Uozumi and, of course, Haru Nonaka the-girl-with-the-crow chasing after him.
Like many people watching the series, I was also desperate to find out if Rikuo ends up with Haru or Shinako, his college crush, at the end of the anime.
Or does he end up still alone?
If you are the same, and can't wait till the end of the anime to find out, here is the answer to that question.
Does Rikuo get together with Haru or Shinako in Sing "Yesterday" for Me?
From the very first episode, I was rooting for Rikuo to end up with Haru the wild crow girl, as I loved her personality, her aggressiveness, and the way she chased after Rikuo.
Even when she was rejected again and again, while Rikuo spent his time in a half-hearted pursuit of Shinako.
By the end of Sing "Yesterday" for Me, however, Rikuo has made his decision between Haru and his college crush Shinako, and it was a decision that was beautifully arrived at.
Even if it did happen in a roundabout sort of way.
That's because, by Sing "Yesterday" for Me Episode 11, Rikuo and Shinako are in a strange relationship where they meet for drinks and dinner, she makes him a bento for his lunch every day and they are talking about being together.
But, in three months of 'dating', Shinako hasn't allowed him to even kiss her, and Rikuo is too nervous to even try.
Meanwhile, Haru has seen Rikuo and Shinako together, found out they were dating and left town to go and stay with her mother and step-father just to get away from Rikuo.
But, in the final episode, it becomes obvious Shinako will never have any feelings for Rikuo besides that of a friend, as she chases after Rou, her childhood friend, after he sees her talking to Rikuo.
Soon after this, the two meet and it's Rikuo who brings up their relationship saying "I can't believe I'm in a relationship with you", then going onto explain, while he was so happy when they first started dating, now the whole thing makes him uncomfortable and not happy at all.
And it appears, not only does he know Shinako will never be in love with him but only in love with Rou, he has also realized he is in love with Haru.
He then persuades her that Rou will forgive her for how she has treated him, "He's crazy about you", and that he needs to find Haru and tell her he loves her.
So, Rikou takes a bus to the town where Haru is staying with her parents and, as he gets off the back of the bus, she is getting on the front of the bus with her crow Kansuke.
But the crow starts to make too much noise, so she tells the bus driver to go ahead and, when she turns around, Rikuo is standing there.
Of course, this being Haru, things don't go as romantically as you might expect at first — and you will have to watch the last episode of Sing "Yesterday" for Me to find out why that is (or you could watch the scene in the video below) — but, yes, Rikou ends up with Haru at the end of the anime.
After all, he was feeding the crows in the first episode so, of course, he would end up with a woman who treats them as kindly as he does.
Watch Sing "Yesterday" for Me on Crunchyroll.
If you love a romance anime where the characters seem believably real as they struggle through their romance problems, and are also people you will quickly grow to love, this one is definitely for you.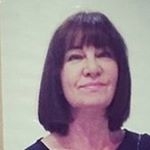 Latest posts by Michelle Topham
(see all)