One of the complaints fans had about the supposed Boys' Love anime series Yuri!!! on Ice (it wasn't!) is it was actually incredibly difficult to figure out the show was even a BL or gay series as, if you blinked, you missed any hint of a relationship between Yuri and Victor.
Such is the stigma in Japan against gay relationships, and especially within the ice skating community.
A community where, let's face it, a majority of male ice skaters are gay but let's not talk about that, eh?
That's why, even though there is obviously a relationship going on between the main characters Yuri and Victor, it isn't mentioned throughout Yuri!!! on Ice.
In fact, the only hints of Yuri and Victor being in a relationship are a kiss you can't see in Episode 7, rings being exchanged between the two men in Episode 10, and when Victor cries in Episode 12 after Yuri says they should end their partnership.
So, does Yuri end up with Victor in Yuri!!! on Ice, or is it all left in an ambiguous way?
Do Yuri and Victor end up together?
Just like almost all of this supposed Boys' Love anime (and no, I really didn't enjoy Yuri!!! on Ice very much, due to its cowardice when it comes to gay relationships), the ending of the anime is ambiguous.
That means, we can surmise Yuri and Victor end up together, but it is not really pointed out.
That's because, in Yuri!!! on Ice, Episode 12, after Yuri wins silver in the competition, Yuri and Victor skate a romantic program together in the exhibition event.
Finally, the ending scene shows Yuri running in St. Petersburg, Russia towards where Victor and Yuri P. are waiting for him.
Yes, Yuri has moved to Russia to continue training with Victor. So they definitely do not go their separate ways.
That being said, Yuri!!! on Ice would have been a much better anime, and so much less pandering to homophobia, if the relationship between Yuri and Victor had been openly acknowledged.
Let's hope the upcoming Yuri!!! on Ice film does a better job, eh?
But, if you do want to see that kiss between Yuri and Victor in the way it should have been shown in the anime series, so that you are really sure the two men are in a romantic relationship, there is a fan-made video that imagines it for you.
Yep. We should have been able to see that.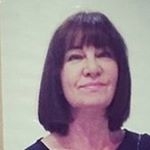 Latest posts by Michelle Topham
(see all)