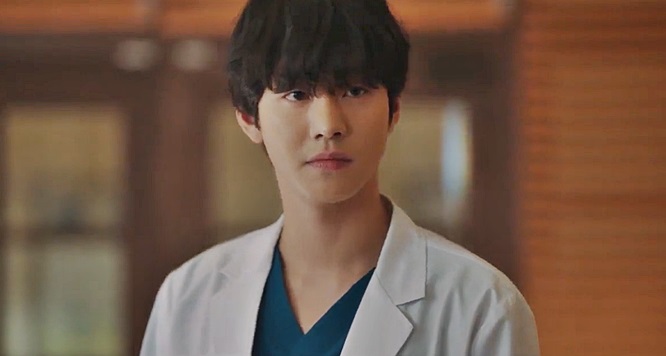 Dr. Romantic 3, Ep. 2 viewers increase over already high first episode ratings
With the premiere of Dr. Romantic 3, Episode 2 last night, it looks like the skyrocketing ratings I expect for the Korean drama have already kicked off.
That is because, according to Nielsen Korea, Dr. Romantic 3, Episode 2 ratings increased over the already high first episode's viewership last night in South Korea.
With last night's 13.8 percent of the audience nationwide, those ratings show the Dr. Romantic 3, Episode 2 increased a full 1.1 percent over the medical-themed drama's first episode aired the night before.
In Seoul, where the Han Suk Kyu-led drama performed even better with a 14.3 percent of the audience in its time slot, that was an even higher 1.2 percent increase over the previous night.
Those numbers also made Dr. Romantic the most watched miniseries in Korea on Saturday night.
How do I know Dr. Romantic 3 viewers will continue to increase?
Like I said yesterday, this is absolutely to be expected as, when you look at the audience share for the drama's first two seasons, they behaved exactly the same way.
Both began with perfectly good numbers for the first few episodes, and then began to skyrocket to huge numbers just a few episodes in.
With the third season of the medical melodrama starting off the same way then, I expect the results to be just the same as well.
Especially as, in the case of most new dramas, audiences often drop off after the premiere of their first episode.
In other words, last night's episode (titled "Are You Afraid You've Opened Yourself Up?" aka 자신도 없는데 판 벌렸을까 봐? in Korean) heralds the great things to come for this superb K-drama.
The drama's cast and crew must be thrilled, eh?
Dr. Romantic 3 carries on from the second season of the popular K-drama, with Han Suk Kyu, Ahn Hyo Seop, and Lee Sung Kyung all back to reprise their roles.
Audiences in South Korea can watch the drama on SBS TV every Friday and Saturday at 22:00 (KST), with international audiences having access to the medical-themed drama via Disney Plus and Kocowa.
Viki also carries Dr. Romantic but, for me in Austria at least, only the first two seasons so far.
It may be different for you depending on where you are?
I am a Brit-American journalist, former radio DJ at 97X WOXY, and Founder/CEO of Leo Sigh. I'm also obsessed with music, anime, manga, and K-dramas. Help!