Dr. Romantic 3, Episode 15 ratings fall from all-time high, still #1 show
While last night's episode of the Korean medical-themed drama Dr. Romantic 3 fell almost 1 percentage point from the show's highest ever rating for its previous episode, according to Nielsen Korea, Dr. Romantic 3, Episode 15 was still the #1 show on Friday in South Korea.
Those ratings for Friday night's show were a solid 14.0 percent of the audience share nationwide, which was down from 14.9 percent for Episode 14.
In Seoul, Dr. Romantic 3, Episode 15 garnered a higher rating of 14.3 percent.
Advertising
That was only .50 percent lower than its previous episode but .80 percent lower than its highest ever rating in the capital city for its thirteenth episode.
With the season finale of the popular K-drama due to air on SBS TV in South Korea later on tonight, however, those ratings are likely to increase, and could easily earn the Han Suk Kyu-led drama its highest ever ratings.
Just like last night's episode, the season finale of Dr. Romantic 3 is also likely to be Saturday's most-watched show both nationwide and in Seoul.
Where to watch Dr. Romantic 3, Episode 15
Dr. Romantic 3 stars Han Suk Kyu, Ahn Hyo Seop, Lee Sung Kyung and Kim Joo Hun.
The drama premiered on April 28th on SBS TV with 12.7 percent and 13.1 percent (Seoul) ratings.
Advertising
While ratings did not climb very high from the medical drama's first episode, they did steadily increase throughout. Thus earning the show solid ratings through its run.
With tonight's season finale on its way in just a few hours, if you haven't yet watched Episode 15 and you are outside South Korea, you can do that now via Disney+, Kocowa or Viki depending on where in your region it is streaming.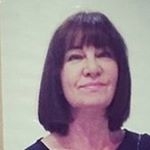 Latest posts by Michelle Topham
(see all)