The South Korean vampire-themed drama Heartbeat still seems to be struggling to find its core audience, with Heartbeat, Episode 5 airing last night on KBS2 to the show's lowest rating so far.
According to Nielsen Korea, Heartbeat, Episode 5 garnered 2.8 percent of the audience share nationwide, which is down from the 3.6 percent it earned for its previous episode, and quite a bit down from the 4.1 percent from Episode 1.
Advertising
The drama also fell in the ratings in Seoul, with Heartbeat, Episode 5 earning 2.7 percent of the audience, down from 4.0 percent for its previous episode.
International viewers of Heartbeat loving the rom com
Interestingly, Heartbeat's international viewers seem still to be loving the rom com, with users of My Drama List currently rating it an 8.2 out of 10 (high for the site), and commenting how genuinely funny it has turned out to be.
Latest comments range from:
This drama is so freaking funny. It's so hard for me to genuinely find dramas funny but that opening scene with her spraying pepper spray in his eyes got me. I applaud Taecyeon's and Ji An's acting because they really sell their roles. Again, I live for their banter dynamic. 
to:
This drama is brilliant and hilarious. Best female lead ever <3 and my god their chemistry!!!
and:
For me this is the best romcom currently airing! Ok taec yeon is doing a commendable job here.
Advertising
Yep, Heartbeat's international viewers are definitely loving this rom com. As they should be, as Heartbeat is one of the funniest Korean rom-coms in a while.
If you missed Heartbeat, Episode 5, it is now streaming via Amazon Prime Video in some regions.
The next episode will air tonight in South Korea via KBS2 at 21:45 (KST), followed by an upload to Amazon Prime around the same time.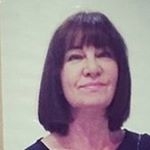 Latest posts by Michelle Topham
(see all)