The Korean drama Love in Contract starring Park Min Young, Go Kyung Pyo and Kim Jae Young ended on Thursday, November 16th with a bang.
A bang in that the drama earned an average nationwide rating of 3.1 percent, and also made it to first place in its time slot on all cable channels for the ages 20 to 49 demographic.
Advertising
Not bad ratings for a drama that aired on the pay network tvN, which means it would always have a smaller audience that similar dramas airing on free-to-view channels like SBS, KBS, MBC and EBS.
As K-dramas go, after starting out looking quite promising, however, Love in Contract was pretty average.
Average performances (although Park Min Young's was a disappointment), an average plot that disintegrated into pure silliness by the last couple of episodes, and an average soundtrack (although a couple of songs were standouts — Byeol Eun's 'The Season of You' and 'Real Love' by Yuju).
For the first half of it, the drama also didn't feature much chemistry between the main couple Choi Sang-eun (Park Min Young) and Jung Ji-ho (Go Kyung Pyo).
A relationship that, at times, seems bland and empty.
Advertising
Yes, their relationship, and chemistry, did definitely improve. Although it never got to the levels Park Min Young managed to achieve with Kim Jae Uck in Her Private Life, or with Park Seo Joon in What's Wrong with Secretary Kim?
That being said, if you haven't yet watched Love in Contract, and are looking for a relaxing, don't have to think too much drama, this one is pleasant enough, so it is easy to see why the last episode grabbed the attention of so many viewers on Thursday night.
You can watch it on Viki.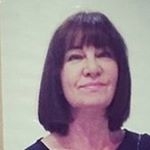 Latest posts by Michelle Topham
(see all)