The ongoing K-drama The First Responders, Episode 6 earned its highest viewership rating nationwide in Korea last night (December 2nd, 2022), with audience rating company TNmS saying the episode received an audience share of 9.5% in its time slot.
Nielsen Korea had that audience share slighty down from that at 9.4% nationwide, and 9.8% in Seoul.
Either way, those ratings were 2% higher than for the drama's previous episode, and a superb accomplishment for what is an engrossing, high-energy drama.
Although maybe not a huge surprise, as The First Responders, Episode 6 featured a shocking plot with twists and turns that, even though much of it was predictable, was still carried out extremely well.
Of course, last night's higher ratings could also be because the popular drama Reborn Rich wasn't aired as planned, as JTBC decided to take a break from original programmming due to the FIFA World Cup Qatar 2022.
With so many people watching World Cup football matches, though, you might expect any drama to have lower audience viewership not higher.
The First Responders stars Kim Rae Won, Son Ho Jun and Gong Seung Yeon.
The trio play three emergency service workers — a firefighter, a paramedic and a police detective — who are assigned to work together in a joint response team in an effort to improve the success rate of community crime solving, accident resolution and other emergencies in their region.
The drama is directed by Shin Kyung Soo and written by Min Ji Eun, and airs every Friday and Saturday night at 10 pm KST.
This season is the first of two planned seasons, with the second and final season due to air in late 2023.
The follow up to last night's episode, The First Responders Episode 7, aired a few hours ago in Korea, with Disney + airing the episode in select regions.
Hopefully, it was able to retain its higher viewership as the drama deserves a wide audience.
RELATED: Is Korean drama The First Responders worth watching? I'm not a fan of procedural dramas, and even I say "Yes"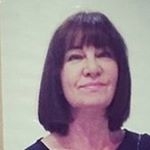 Latest posts by Michelle Topham
(see all)