The SBS drama Trolley did not get the bump in audience ratings I expected it to get with its final episode last night.
Instead, Trolley, Episode 16 aired in South Korea last night and, according to Nielsen Korea, earned the same audience share the previous episode received on Monday night — 4.2 percent nationwide, and 4.7 percent in Seoul.
That placed Trolley, Episode 16 at 15th place in its time slot nationwide, and in 8th place in Seoul, ending the drama's run with a whimper instead of a bang.
As I mentioned yesterday, though, after earning similar ratings with its first episode, Trolley's share of viewership fell through most of its run, with viewers complaining that, instead of entertainment, the drama was simply depressing while also headed by a main character whose actions were annoying throughout.
Now reviews are coming in saying Trolley, Episode 16 provided a predictable ending to what could have been a satisfying drama, with contrived scenes and various plot points not satisfactorily wrapped up, the South Korean drama is not likely to pick up any viewers in its still on-going Netflix run.
If you enjoy political dramas, Trolley is currently streaming in most regions on Netflix and is still four episodes behind the drama's now-ended South Korea run.
If you hate feeling frustrated and annoyed with just about every character in it despite how well the actors portray them, however, you may want to give this one a miss.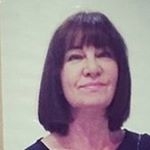 Latest posts by Michelle Topham
(see all)