One of my new favorite YouTube channels is the one put out by King Kong by Starship.
A strange name for sure, but one that is the name of a South Korean actors' agency that represents the likes of Tale of the Nine-Tailed 1938's Kim Bum and Lee Dong Wook, as well as Joseon Attorney's Bona, Hospital Playlist's Yoo Yeon Seok and the upcoming drama The Escape of the Seven's Jo Yoon Hee.
And an agency that puts out some pretty cool videos featuring the actors they represent.
The other nice thing about the King Kong by Starship YouTube channel is the Korean agency has recently begun offering their videos with both English and Japanese subtitles.
That's great for those of us who don't speak much/any Korean, but still want to be able to understand behind-the-scenes footage of our favorite Korean actors.
Kim Bum and Lee Dong Wook, which of the pair is more emotionally open and which is more guarded?
And that leads me to one of King Kong by Starship's latest videos. (Watch below)
A video I thought was extremely interesting as, this time, we get to see Tale of the Nine-Tailed 1938 actors Kim Bum and Lee Dong Wook both in behind-the-scenes footage of the drama, and while doing promotional work for the now-hit drama before it aired.
Because that video shows, in the easy and jokey way the two men communicate with each other, it is very likely Kim Bum and Lee Dong Wook get along in real life.
Now, if I had to choose the more emotionally open one, I would definitely say it is Kim Bum who, in these clips at least, appears to be very laidback while getting along with the staff around him, and seeming to look up and highly respect Lee Dong Wook by the way he speaks to him.
Lee Dong Wook, on the other hand, who at almost 42 is the older one of the pair by almost a decade, is quite a bit more aloof and closed off.
But, before you go jumping on me accusing me of being "mean" to your favorite actor (Dong Wook is one of my favorite Korean actors too, by the way), here is what I mean by that.
To me, from this video and others I have watched featuring Lee Dong Wook, he seems to me to be someone who initially appears to be open and friendly, but when you look closely is quite guarded about who he is and what he wants you to see.
Someone who fools you into thinking he is as relaxed as Kim Bum when, in reality, he is surrounded by a barrier I think would be difficult to get passed.
You can see this in the way he stands in this video with his arms folded or with his hands in his pockets, while the body language of Kim Bum beside him is far more relaxed and open — completely the opposite body language of that of Lee Dong Wook.
To me then, Kim Bum is the more laidback of the pair, whereas Lee Dong Wook is more guarded about the way he feels and, therefore, likely to be a much bigger challenge to get to know.
It is highly likely he is the more shy one of the pair as well.
Then again, a girl likes a challenge, eh?
Plus, in my experience, the guys who reserve their truly meaningful connections for the small number of people who are the most important to them are usually both intriguing and incredibly genuine and sweet.
Once you are able to build that trust that is obviously important to them.
Watch Kim Bum and Lee Dong Wook in behind-the-scenes footage of promotional work for their latest drama Tale of the Nine-Tailed 1938 and see what I mean.
Besides, it is fun to see Kim Bum, who plays the incredibly obnoxious Lee Rang in the drama, be much nicer to his "brother" Lee Dong Wook (Lee Yeon in Tale of the Nine-Tailed 1938) than he is in the drama itself.
Watch Tale of the Nine-Tailed 1938 via Amazon Prime Video.
It is one of the best dramas of 2023 by far, and both Kim Bum and Lee Dong Wook are superb in it.
RELATED: Watch Lee Dong Wook give relationship advice while admitting he is NOT great at relationships himself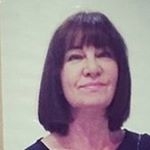 Latest posts by Michelle Topham
(see all)