Kim Ji Hoon – the way to this woman's heart is definitely through a sandwich
South Korean actor Kim Ji Hoon isn't only a talented man when it comes to what he creates onscreen, he is also apparently a man after my own heart.
Someone who can make a killer toasted sandwich, then scarf it down in about 4 minutes flat.
Advertising
Now, I discovered Kim Ji Hoon's sandwich making skills earlier this week, when I came across a video from the very entertaining TV show I Live Alone (aka Home Alone or 나 혼자 산다).
A long-running variety show in South Korea in which single celebrities show things from their private lives while living alone.
In the video I stumbled across, Kim Ji Hoon, star of the recently released film Ballerina and Netflix series Love to Hate You, is shown in his apartment making a toasted sandwich.
Something he seems to be an expert at doing.
As well as an expert at eating it without getting too much of it on the floor or on himself.
What's on Kim Ji Hoon's killer toasted sandwich?
Advertising
As someone whose mother tells me every time we talk, "You eat too much bread", the minute I saw Kim Ji Hoon's hidden cooking skill was Master Sandwich Creator, I knew I liked him even more than when he made me laugh trying to teach Teo Yoo how to seduce a woman.
Especially as the Korean actor's sandwich making skills just kept getting better and better, the more he added things to that what-soon-became incredibly stuffed sandwich.
So what's on Kim Ji Hoon's killer toasted sandwich?
I will tell you, and explain why that makes it so damned delicious and why I will be heading out to my local supermarket here in Vienna to buy the same ingredients tomorrow.
You can then watch the actor's masterful preparation skills so you can make it yourself.
Ingredients for Kim Ji Hoon's toasted sandwich:
2 slices of white bread
Lettuce
Coleslaw
3 thick slices of ham
2 slices of mozarella cheese 
1 fried egg
The Korean actor begins his sandwich preparation by toasting two slices of bread in a frying pan, after first adding butter to the pan so the bread doesn't stick.
He removes the toast from the pan, puts them on a plate, and places plenty of lettuce and coleslaw on the bottom slice.
Adding 3 thick slices of ham to the frying pan, and placing 2 slices of mozzarella cheese on top so it melts, he puts the lid on the pan and lets the ham cook and the cheese melt until the whole yummy mess looks ready.
The now-hot ham and cheese is then slid over the lettuce and coleslaw, and a fried egg (with a runny yoke) is placed right on the top.
He adds the second slice of toast, presses the whole thing down, wraps half of the sandwich in paper for easier handling, and heads off to the living room to eat.
And what makes this sandwich look so amazing?
It's the perfectly toasted bread, the warm ham and soft, runny cheese (although I will be making mine with Gouda as Mozzarella is a little bland), combined with the crisp lettuce and crunchy cabbage that creates a taste sensation for the mouth.
Add in a egg, with its yolk running through the sandwich just to moisten things up, and I would be hard-pressed to find a tastier sandwich.
Or at least one that only takes minutes to create.
Watch Kim Ji Hoon make a killer toasted sandwich in the Home Alone clip below. Sure, the clip is from two years ago, but I guarantee you the dude still makes the best ever sandwich.
Later in the clip, the actor also shows you how to make his favorite drink — a dolce latte — as well as a quick snapshot of the pizza toast he made too.
Not bad for a guy who is apparently as useful in the kitchen as he's hot onscreen, eh?
You can watch hundreds of episodes of Home Alone, by the way, on Kocowa if you are in North America and South America.
Unfortunately, if like me you are in Europe or elsewhere, you can only watch the snippets via YouTube.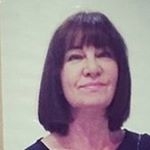 Latest posts by Michelle Topham
(see all)