Taiwanese hip-hop artist and rapper Trout Fresh's 'Stay Handsome' (aka ' 保持帥哥') was featured on the Cinemax action-drama series Warrior this week — Warrior, Season 2, Episode 4, "If You Don't See Blood, You Didn't Come to Play".
The cool song was heard at the end of the episode, playing over the end credits.
Trout Fresh's 'Stay Handsome' (aka ' 保持帥哥') is a stand-alone single the Taiwanese rapper released back in 2018 via Robokatz Music and RYM Entertainment.
The artist, aka Lu Shixuan, also released his debut album in 2017. He currently has two full-length albums out and several singles.
The 31-year-old funk-and-R&B-influenced rapper and composer has been releasing music in Taiwan since 2008 when he became part of the hip-hop group  違法 SmashRegz.
In 2018, he won a Golden Indie Music Awards for Best Hip-Hop Album for his debut studio album Awesome by Accident.
Trout Fresh's 'Stay Handsome' (aka ' 保持帥哥') also came with a cool official music video. A video that came from a concept he created and one he produced, directed and edited.  A video with a surprising, and quite funny, ending.
Listen to Trout Fresh's 'Stay Handsome' in that official music video below. You can also hear it in the Spotify player below that.
And, of course, follow Trout Fresh on Instagram.
The superb drama series Warrior is currently airing on the cable/satellite network Cinemax but, sadly, the show has been cancelled after this season due to the network deciding against continuing with original programming.
(And you know a network is in trouble when they decide that, eh?)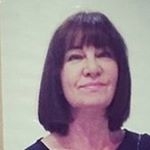 Latest posts by Michelle Topham
(see all)