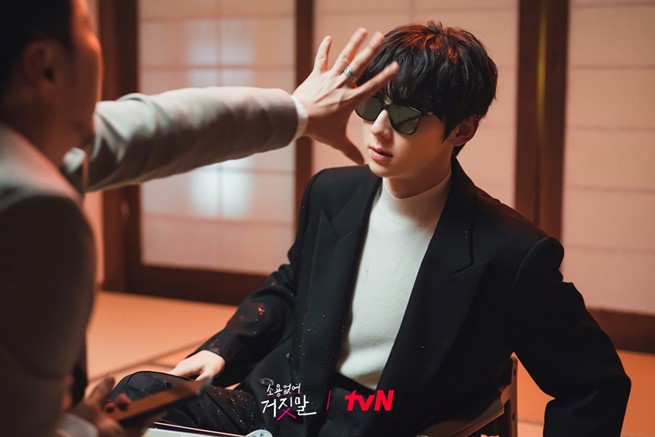 The South Korean rom com My Lovely Liar premiered on tvN last night to solid ratings.
Official numbers out via Nielsen Korea show My Lovely Liar, Episode 1 garnered 2.58 percent of the ratings nationwide, which is a solid rating for a new drama on tvN.
In Seoul, My Lovely Liar, Episode 1 earned a slightly lower 2.20 percent, which is still a good rating for a new drama.
International viewers of My Lovely Liar, Episode 1
Viewers using the Asian-drama focused website My Drama List who have watched My Lovely Liar, Episode 1 are currently rating the drama a strong 8.2 out of 10.
Comments are also mainly positive, with people stressing how much they like the main leads and the interesting, more unusual plot.
Comments after My Lovely Liar, Episode 1 range from:
This is so smooth and fluffy. The chemistry is cuteness at its best. Also, i just cant wait for the plot to unfold it looks really solid. Waiting for the next episode.
to
oh wow! what a solid first episode! I was really pleasantly surprised by how they pulled it off! Can't wait to see ep 2!
My Lovely Liar stars Kim So Hyun and Hwang Min Hyun, and airs every Monday and Tuesday on tvN at 20:50 (KST).
The next episode will air on tvN later on tonight.
Viki is also streaming the rom com for international viewers.
On that platform, viewers enjoyed the first episode of My Lovely Liar so much they are already rating the rom com a 9.8 out of 10.
I am a Brit-American journalist, former radio DJ at 97X WOXY, and Founder/CEO of Leo Sigh. I'm also obsessed with music, anime, manga, and K-dramas. Help!