Numbers premieres with almost same ratings as Kokdu: Season of Deity
The South Korean revenge drama Numbers, Episode 1 premiered last night on MBC TV in the same time slot as the recently ended Joseon Attorney and the previously aired Kokdu: Season of Deity.
According to Nielsen Korea, the ratings for Numbers, Episode 1 were promising compared to both Joseon Attorney and Kokdu: Season of Deity, with Numbers earning a higher rating than Joseon Attorney's first episode, and only a very slightly lower rating than the first episode of Kokdu: Season of Deity.
Those ratings for Numbers, Episode 1 were both 4.4 percent nationwide and in Seoul.
With Kokdu earning 4.8 percent for its first episode but falling very quickly afterwards, and Joseon Attorney ratings a much lower 2.8 percent for its premiere.
Whether Numbers will continue to hold onto its strong beginning as the 12-episode drama progresses, however, we will have to see.
A good indicator of which way it will go may come when ratings for tonight's upcoming second episode are released.
What is the K-drama Numbers?
Numbers stars  Kim Myung Soo, Choi Jin Hyuk, Choi Min Soo, and Yeonwoo.
The drama's plot is a little more unusual than most as it takes place in an accounting firm, and revolves around accountant Jang Ho Woo (played by Kim Myung Soo) who is the only person without a university degree the firm has ever hired in an accountant position.
Unfortunately for the company, that lack of a university degree doesn't hamper his abilities at all as Ho Woo soon uncovers an ingrained system of injustice and corruption that will only be removed by taking apart the prestigious accounting firm.
Numbers airs every Friday and Saturday on MBC TV at 21:50 (KST) in South Korea, as well as streams on Wavve. It's next episode will air tonight at the same time.
Outside Korea, Numbers, Episode 1 is now streaming on Viki and on Kocowa.
Check out the drama's official trailer below but, if you are looking for something a little different than the usual Korean drama fare, I can recommend this one from its first episode at least.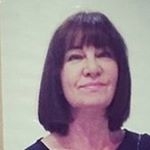 Latest posts by Michelle Topham
(see all)