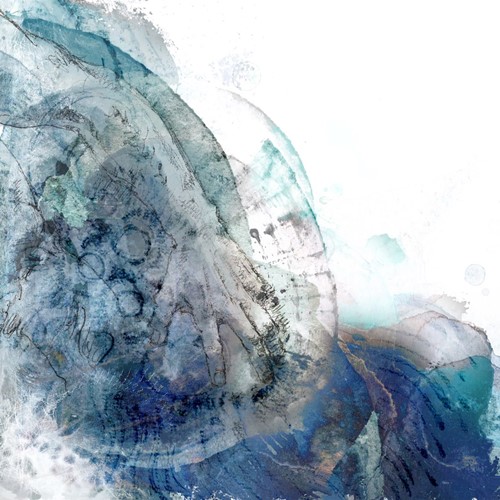 Japanese singer Eve's Kaizin album came out this week and, let's just say, I've had the thing on repeat for a couple of days now.
Because not only is Kaizin quintessentially superb Eve, but almost every track on the album is so bloody ridiculously catchy, it's hard not to play them over and over again.
And can I just ask this about Eve?
That mysterious Japanese singer songwriter who prefers to hide his face than show you who he really is.
What the hell kind of talent does this guy have that he can release song after song after song that just grabs you from the first lyric, both musically and vocally, and doesn't seem to let go?
Especially because he is so damned prolific.
Review: Eve's Kaizin
Anyway, on to Eve's Kaizin, an album that at first glance, if you're as big of an Eve fan as me, features a slew of tracks you have already heard before.
But that that doesn't seem to matter once you hit Play.
After all, it's one thing to listen to a standalone Eve song on YouTube and completely another to listen to 14 Eve tracks one after another.
Because, when you do, you realize quickly how bloody talented the guy is that he can release an album of 14 tracks that, other than the first short and very pretty instrumental piece, could all easily stand alone and become a hit single.
And many already have.
My favorite's on Kaizin?
Honestly? Pretty much all of them.
Sure, like everyone, I have been addicted to Eve's 'Kaikai Kitan' since it was chosen as the opening theme song for one of my all-time favorite anime series Jujutsu Kaisen.
Because, hell, the fast-pace of that track, the catchy melody and superbly danceable beat, plus Eve's soaring vocals in that superb addictive chorus make the song a damn banger.
No matter how many times you listen to it.
But I am also in love with 'Yoruwahonoka' ('Night is Faint'), which came out last year along with a gorgeous animated music video by Zemyata (watch it below) — because that bassline is fabulous, and holy hell his vocals.
Then there's 'Yuseiboushi' ('Living idly and dying as if dreaming') a song that begins with such a beautiful melody, you are pulled in before Eve's vocals even hit.
And, of course, when they do, it's those bitter-sweet vocals that make this track another Eve heart-grabber.
'Bouto' is a new track, with a catchy beat.
The lyrics here too are so damned smooth, and I can feel that even if my Japanese skills are minimal, as they so perfectly follow that constantly changing melody.
'Heikousen', sung with suis from the rock duo Yorushika, was initially released as a music video for a collaboration Eve did with Lotte Ghana chocolate last year, and was another Eve song I immediately fell in love with because of that utterly beautiful melody and his stunning vocals.
A year later, and I must have listened to that track 1,000 times, and now it's on Eve's Kaizin album, I am likely to listen to it 1,000 more.
'Yoku' is a new track, and just as addictive as every other...
Particularly with those echo-y backing vocals, and the mix of English and Japanese lyrics in the chorus — "You are my 相思相愛" ("you are my mutual affection") — damn, this thing is sweet.
The 'Yoku' music video also just premiered about six minutes ago (watch below) (yep, I work fast!), and it's another beautifully animated gift.
Then, of course, there's Eve's 'Ao No Waltz', the ending theme for the animated film Josee, the Tiger and the Fish, and another that has been one of my Eve repeat go-tos since it was released in 2020.
Because, again, that bloody gorgeous chorus:
ただ痛くて痛くて 堪らない
空の青さは深く色を孕んでは冷たくて
伝って伝って 寄せ合う肩を
震わせた 微かな温もりを抱いては
まだ見ぬ世界へ 花は風を待って
遠く何処かへ この夜を越えて蒼に染まる
It just hurts and hurts and I can't stand it
The blue of the sky is deep and cold with color
The shoulders that come together
Shaking with a slight warmth
To the unseen world, flowers wait for the wind
Somewhere far away she's dyed blue over this night
Eve's 'Shinkai' is another Josee, the Tiger and the Fish track, this time the insert song, and yet another bloody banger, with its addictive chorus and dreamy vocals.
And, hell, that music video for the track is so darned pretty.
'Gunjo Sanka' was the beautifully addictive song with that fabulous get-up-and-dance beat that was written for the first anniversary of the rhythm game Project SEKAI: COLORFUL STAGE! feat. Hatsune Miku, and also came with a Hatsune Miku version I loved just as much.
'Kotonoha' is another new one, with a pretty chorus, a cool guitar-driven melody and a lovely instrumental break that had me dancing around my kitchen.
Eve's 'Aisai', another of my addictions, is reportedly about depression and how people suffering from it should look forward to the future rather than to the past.
After all, the future will likely hold something wonderful you wouldn't miss.
And here I have to say I have always wondered if Eve himself suffers from depression. As just about every song he releases has that 'bitter sweet' feel, even the happiest ones.
If so, I hope 'Aisai' is a message to Eve himself — "Always look to the future, because there is always something wonderful on its way".
'Taikutsuwo Saienshinaide' ('Don't replay the boredom') is one of the more upbeat songs on the track, without that bitter sweet feel I previously mentioned.
It's addictive and a helluva cool electro pop dance track. Yep, this time I danced around my entire apartment to this fabulous thing.
Finally 'Avant', and its banging beat — danced around my kitchen to this one too.
Several times. Because it's chorus is another helluva banger.
And that's Eve's Kaizin — currently my favorite album, from one of my favorite Japanese singers.
Listen to this gorgeous thing in its entirety on the Spotify player below, or in the videos up above.
Oh, and one final comment, Eve is still only 26-years-old. Crazy, eh?
I can't even imagine what things of beauty this ridiculously talented person will release in years to come.
Can you?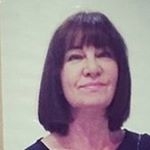 Latest posts by Michelle Topham
(see all)