The utterly wonderful Korean action melodrama Song of the Bandits is still in the Netflix Top 10 when it comes to most-watched Non-English TV Shows for the period of October 2nd through October 8th.
The latest numbers from the world's biggest streaming platform were released earlier this week, with Song of the Bandits hitting #9 on the Netflix Top 10 Non-English TV Shows list.
Advertising
A list it has been on since the drama premiered on September 22nd.
According to Netflix' own numbers, Song of the Bandits has now been viewed for more than 8.6 million hours, and with another 1 million views added to it last week alone.
Why it's amazing Song of the Bandits is still on the Netflix Top 10
Last week, of course, Song of the Bandits was #2 on the Non-English TV Shows chart, and has since dropped seven places to #9 this week.
Part of that drop, however, is due to the incredibly popular Lupin: Part 3 premiering last week and skyrocketing to #1, as well as pushing Lupin: Part 1 to #2, and Lupin: Part 2 to #4.
Advertising
(Yes, that drama alone is taking 3 of the top spots!)
Throw in the premiere of the popular K-drama Strong Girl Nam Soon, which is now at #5 on the chart, the Korean reality game show The Devil's Plan premiering last week and now at #6, and the (honestly, very average) K-drama Destined with You still at #7 because it stars heart-throb Rowoon, and it is amazing that Song of the Bandits is still at #9.
Especially as it has barely been promoted by Netflix since it premiered in September. (Come on, Netflix, pull your finger out!).
It shows just how damned good the Kim Nam Gil-led drama is, eh?
Song of the Bandits stars the aforementioned Kim Nam Gil, alongside the superb cast of Seohyun, Yoo Jae Myung, Lee Hyun Wook, and Lee Ho Jung.
All nine episodes of the action period drama are now streaming on Netflix. Watch it. You won't regret it.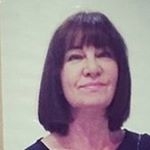 Latest posts by Michelle Topham
(see all)