Nielsen Korea has released the Tale of the Nine-Tailed 1938, Episode 2 ratings and, let's just say, my prediction yesterday was correct about the fantasy drama.
That is because the already largest-audience-in-its-history the fantasy action drama earned on Saturday night with its stellar viewer numbers, just increased even more on Sunday night.
Nationwide in South Korea, the Tale of the Nine-Tailed 1938, Episode 2 audience share increased from its previous episode's 6.46 percent to last night's 7.12 percent.
In Seoul, the Lee Dong Wook-led drama earned an even higher 8.30 percent share, up from the previous night's 7.40 percent.
And no, I am not surprised the audience for Tale of the Nine-Tailed 1938, Episode 2 increased as fast as it did.
The first episode of the new Korean fantasy drama was excellent, as well as far funnier than its prequel, but Episode 2 was magnificent — hilarious scenarios, wonderful characters and brilliant acting, gorgeous cinematography, amazing stunt work, and beautiful music.
And that last scene between Lee Yeon (played by Lee Dong Wook) and Koo Shin Joo (Hwang Hee) 😂😂😂.
In other words, an all-around magnificent drama I couldn't take my eyes off from the minute the opening scene began.
Tale of the Nine-Tailed 1938, Episode 2 audience will only increase going forward
With stellar ratings for the tvN drama like this from just the first two episodes, it is very likely its audience will only increase as current viewers tell their friends, family and co-workers  "Watch it. It's fabulous".
Because, sure, I loved the drama's prequel Tale of the Nine-Tailed. But the second series is even better.
It is funnier, faster-paced with a lot more action, superb stunts, an interesting story from a script that is much more tightly-written than the original drama, features phenomenal performances from every actor right down to the smallest supporting roles, beautiful cinematography, pretty music  — and is an all-around gripping drama you cannot take your eyes off until that last scene unfolds.
International fans also seem to be loving it, considering My Drama List users are currently rating the fantasy drama an 8.3 out of 10 (a very high rating for users of that site), as well as commenting on how funny and smart the drama has turned out to be.
So yes, the future bodes well for Tale of the Nine-Tailed 1938. Yay!
Tale of the Nine-Tailed, Episode 2 aired in South Korea last night on tvN, and is now available for streaming via TVING.
It stars Lee Dong Wook, Kim So Yeon, Kim Bum, Ryu Kyung Soo, Hwang Hee, and Kim Yong Ji.
Outside Korea, the Korean fantasy period drama is streaming via Amazon Prime Video with Episode 2 already up.
Now watch the preview for Episode 3 because, man, this one is going to be good!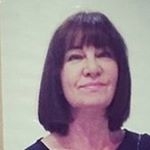 Latest posts by Michelle Topham
(see all)