The South Korean fantasy drama Tale of the Nine-Tailed 1938, Episode 6 aired on South Korean TV last night and, according to Nielsen Korea, saw an increase in ratings from its previous episode.
To the point that the drama was the #1 show in its time slot, both nationwide and with Seoul audiences.
Tale of the Nine-Tailed 1938, Episode 6 earned 6.86 percent of the audience, and a higher 8.11 percent in Seoul.
Both ratings placed the tvN drama firmly in first place.
Those official ratings also showed an audience share increase from its previous episode.
Those ratings were up 1.33 percent nationwide, with an even higher increase of 1.45 percent in Seoul.
Yep, Tale of the Nine-Tailed 1938 is definitely back on the rise.
With the fantasy drama now moving into its second half beginning with next week's seventh episode on Saturday night, it will also be interesting to see if its audience continues to rise as it heads towards its end.
It should as, if viewers enjoy a good fantasy period piece complete with a fabulous mix of Korean mythology, an intriguing plot, interesting and cool characters, fast-paced action and, yes, very funny comedy, this one definitely grabs and keeps your attention.
When is the next episode of Tale of the Nine-Tailed 1938 airing?
Tale of the Nine-Tailed 1938 stars Lee Dong Wook as the nine-tailed fox himself Lee Yeon.
The drama also co-stars Kim Bum as Lee Yeon's brother Lee Rang, Kim So Yeon as mountain god Ryu Hong Joo and Ryu Kyung Soo as former friend and now antagonist Cheon Moo Young.
All are cast alongside supposed "supporting actor", but definitely main actor in this drama, Hwang Hee as Koo Shin Joo.
The next episode of the superb fantasy drama will air on May 27th on tvN as well as, outside Korea, via Amazon Prime Video.
RELATED: What is the song that plays in the background as Koo Shin Joo and Lee Yeon are finally reunited in Tale of the Nine-Tailed 1938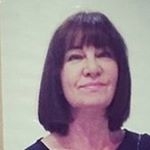 Latest posts by Michelle Topham
(see all)