One of the funniest and sweetest scenes in the Korean fantasy drama Tale of the Nine-Tailed 1938 so far is at the end of Episode 2 as Lee Yeon and Lee Rang are walking down the street, and Lee Yeon suddenly hears his closest friend Gu Shin Joo singing the same song he is singing.
The pair have been separated since Lee Yeon left the present day to go back to 1938 to catch the masked thief, with Gu Shin Joo following too late and, thus, not being able to find his friend.
The scene where they are finally reunited is the funniest thing as the pair gaze happily at each other across the street as a romantic song plays, and then Gu Shin Joo flies into Lee Yeon's arms.
That song is a Korean pop ballad that was released as a single by South Korean singer Sung Si Kyung back in 2006 from his fifth studio album The Ballads.
The song is Sung Si Kyung's 'On the Street' (aka 거리에서 in Korean), and even its lyrics are perfect for that funny moment:
Where are you living and how are you living?
As I walk, I think someone will tell me
This street was familiar, we walked our steps together
Now those missing days come to me tonight

Days when I called you and drew you close
Even though I'm anxious now, I'm glad of memories of when we met
When I look back and remember the voice calling me
The empty streets are now filled with countless images of you
Yep, Sung Si Kyung's 'On the Street' will forever go down in K-drama history as Lee Yeon and Gu Shin Joo's love song.
Especially because the song itself is also one of the prettiest things. Even if I don't speak more than six words of Korean.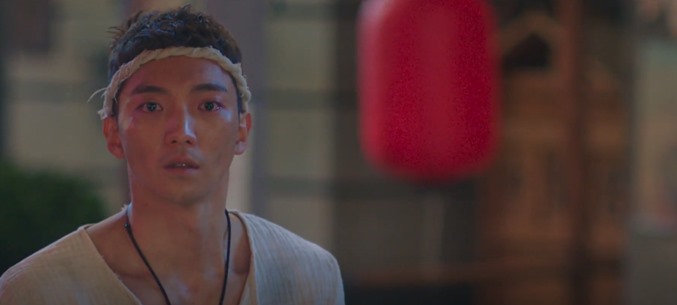 Listen to Sung Si Kyung's '거리에서' from that lovely Tale of the Nine-Tailed 1938, Episode 2 ending scene in the video of a live performance the singer gave of the song, as well as on the Spotify player down below.
And, if you want to re-watch that fabulous moment Lee Yeon and Gu Shin Joo are reunited, Korean broadcaster tvN has been nice enough to upload that scene to their Instagram account.
You can watch that clip down below as well.
RELATED: What is the song mermaid Jang Yeo Hee sings on episode 3 of Tale of the Nine-Tailed 1938?
View this post on Instagram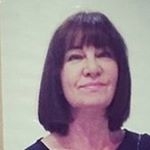 Latest posts by Michelle Topham
(see all)