One of the many delights of the superb Tale of the Nine-Tailed 1938, Episode 3 was that lovely song being performed by surprise mermaid Jang Yeo Hee (beautifully played by novice actress Woo Hyun Jin), at the club.
Right before Lee Rang hauls off and breaks a bottle over a man's head as he moves to attack the mermaid, and then causes havoc in the club. (Of course, because it's Lee Rang).
That song, which is not actually sung by actress Jang Yeo Hee in the scene, is called 'Love Song' (or 연가  in Korean), and is sung by Korean actress and singer (and member of the girl group Lovelyz) Kei.
Kei's 'Love Song' was also officially released on the Tale of the Nine-Tailed 1938 Original Television Soundtrack Pt. 2 yesterday, which is now out digitally worldwide.
Kei's 'Love Song' is perfect for the world of 1930s occupied Korea
The song is one of the those tracks that you first hear and it sounds deceptively sweet but light.
Until, of course, you find that lovely old-fashioned melody still bouncing around your head hours afterwards.
A melody, and a song, that fit the 1930s Japanese-occupied Korea world Lee Yeon and Gu Shin Joo are now trapped in perfectly.
And a song with lyrics that perfectly describe how mermaid Jang Yeo Hee is beginning to feel about half-nine-tailed fox Lee Rang (Kim Bum):
Will I know this feeling someday
Moonlight over the endless sea
If you shine on me, will you come?
The dream of meeting you day and night

I don't care where
The place where my toes touch is my destiny
I believe in you my love
Become a star and fill this night
Listen to Kei's 'Love Song', forever after known as the mermaid's song from Tale of the Nine-Tailed 1938, Episode 3, on the Spotify player, which also comes with a lovely instrumental of the track.
A full music video for Kei's 'Love Song' has not yet been released (I will add it here when/if it is).
But South Korean music label Stone Music Entertainment has uploaded a video-short with a snippet of the mermaid performing the song on Tale of the Nine-Tailed 1938, Episode 3.
You can relive that lovely moment below as well.
Meanwhile, the utterly wonderful Tale of the Nine-Tailed 1938, Episode 4 and the drama's previous episodes are now airing via Amazon Prime Video.
RELATED: Episode 4 of Tale of the Nine-Tailed earned larger audience — again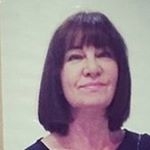 Latest posts by Michelle Topham
(see all)