As I predicted yesterday, the Tale of the Nine-Tailed 1938, Episode 4 ratings are on the rise again after last night's episode in which the three dads — Lee Yeon (played by Lee Dong Wook), Lee Rang (Kim Bum) and Gu Shin Joo (Hwang Hee) — take care of a foundling.
The drama's Nielsen Korea ratings are out this morning and, as expected, Tale of the Nine-Tailed 1938 rose to a 6.68 percent share of viewers nationwide.
That means the supernatural fantasy drama increased its ratings by 1.44 percent over ratings for its third episode.
In Seoul, the ratings for Tale of the Nine-Tailed 1938, Episode 4 were even better with a rise of 1.8 percent with a 7.60 percent audience share.
Both ratings placed the drama in first place in its time slot.
While both ratings are still slightly lower than the drama's current highest rating for its second episode, they are not that far off.
They also continue to give the second season of the fantasy drama even higher ratings that its very successful first.
Ratings from Tale of the Nine-Tailed 1938 Episode 4 international viewers
International viewers also continue to love the second season of the fantasy drama, with its rating on My Drama List rising to an 8.6 out of 10 after Episode 4 aired.
A high rating from users of that site that was then backed up with very positive comments ranging from this one:
When I first saw the trailer, I came for Lee Dong Wook but I've been firmly staying because of Kim Bum. I never saw season 1 but in the first episode, I was immediately attracted to his character and simply can't get enough.

Then there is the actress who plays Hong Joo – haven't seen a Korean female character this intriguing and full of mystery in a long time. Eisode 4 was full of mixed scenes of humor. From the 'date' between Lee Rang and Miss Mermaid, to the three dads of the Foundling. The bickering of the Lee Brothers needs an extended version because I can't get enough of it and now throw in Shin Ju.

Each episode has been so intriguing. Haven't seen such an addictive K drama in over a year.
to:
Episode 4 made me completely fall in love with this drama. I could watch 100+ episodes of Mama Yeon, Mama Shin Joo, and Oppa Rang, with suits and deadly charm, raising Mi Ho in a happy, violent, bacteria-free, and organic 1938 environment bwahahaha.

I have so many favorite scenes, but I'll just name two — The Charlie Chaplin parallel scene and Yeon whispering, "Kesikya." Those scenes are overkill. LOL.
Yep, most international viewers loved Tale of the Nine-Tailed 1938, Episode 4 and cannot wait for more.
Tale of the Nine-Tailed 1938 is airing on tvN every Saturday and Sunday at 21:20 (KST), then streaming on TVING for those who miss it.
International viewers in most regions can watch it via Amazon Prime Video.
I do, however, highly recommend you watch the first season before you start the second as, while you might understand most of it, you will miss vital pieces of each characters' backstory that will leave the second season lacking.
RELATED: Tale of the Nine-Tailed 1938 photo stills prove Lee Dong Wook (Lee Yeon) is ageless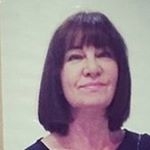 Latest posts by Michelle Topham
(see all)